For my money, Bella Thorne is the new Lindsay Lohan. I don't mean that Bella is a cracked-out trainwreck. I mean that Bella, who turned 18 years old last October, reminds me strongly of Lindsay when Lindsay was that age. And yes, Bella is gingery and thirsty and she loves it when she's photographed in various stages of undress, so there is that Lohan vibe to her too. Bella also has a knack for talking sh-t and giving pretty good interviews, so there's that too. Bella covers the new issue of Galore Magazine, and she talks about real-life mean girls, #AskHerMore and beyond. Some highlights:
Girls are so mean: "I don't get offended because girls are really mean. I will say — no matter where you go in life, it's high school everywhere. I'm sure in the work office, for you, there's high school [drama], and there's one girl who's bitchier than everybody. Girls are just mean and so competitive — it's so crazy."

She prefers hanging out with guys: "I'm very chill in that way. Other girls sometimes get really, really like, competitive and catty and 'Who likes who? You like him? Too bad. I like him. We're going to have a problem now.'"

She is friendly with Mae Whitman & Chloë Grace Moretz though: "They're all just such homeys. When somebody has a lower vocal range, it's great because then I'm not the only one that sounds like a man. It's the girls that are tomboys that I'm so down, any time of day, because I like to get my hands dirty. Germs don't freak me out, and so I'm really just down to chill, you know, and watch movies. Anybody that can do that, any girls who can do that, you'd be surprised that like, everybody just wants to chill. But it's not all the time. Girls ask me, 'Let's go out? Let's go to this party? My friend's famous and we should totally go there.' And I'm always just like, 'No! I'm tired, dude. I'm so tired. I just want to go home, watch a movie, sit on Netflix, and eat Top Ramen or order food.'"

She works out all the time: "I work out every single day, sometimes multiple times a day. I only really work out my core, abs, and legs, and butt is included in that. I don't really work out my chest or shoulders all that often because I personally don't love that look. But what's really good is jumping squats—really good."

She doesn't diet: "I eat whatever I want all day long. I eat anything spicy, greasy, fried, with carbs, literally, everything. My skin doctor told me, 'You need to cut out this, this, this, this.' I'm like, 'Shut up! No, I don't. You just want to make me miserable and dependent on you, and I'm not going to because I'll eat whatever I want."

She doesn't believe in #AskHerMore: "When I watch The Oscars, my boyfriend and I have an Oscar party, and they're like, 'Okay, we need to record the first part since everyone won't be here till later.' And he's like, 'Why do you need to see the carpet? You do that all the time.' And I'm like, 'OMG bitch, I'm not on the Oscars carpet!'"
[From The Daily Mail & Page Six]
Of course I was rolling my eyes throughout this piece, but I'd like to say… I think there are many teenagers just like this. This self-absorbed and self-aware, this obsessed with telling you what they're like and how cool and how chill they are and who's in their clique and what they think about gender politics because OMG that girl was so bitchy to me. Maybe many of you know some great, amazing, inspiring 18-year-olds, but from what I've seen, a lot of them are like this. All I'll say is that I'm really "over" young women telling people that they're more of a hang-with-the-guys kind of girl, that all girls are so mean and catty, etc. You don't sound cool. You sound like the mean, catty person.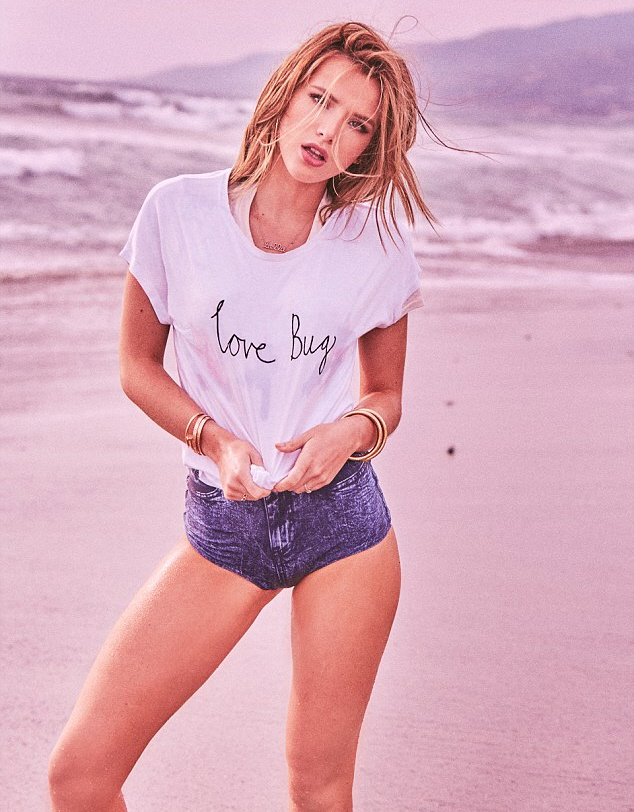 Photos courtesy of Galore.
Thanks to Cele Bitchy