Last year, we learned that a huge slate of Star Wars-themed sequels, prequels and spin-offs were in the pipeline at Disney. One of the biggest projects was a combo prequel/spinoff, featuring the story of a pre-New Hope Han Solo. This is not going to be a straight up origin story with Han Solo's childhood! The focus was always going to be on Han Solo as a 20-something dude, what he was up to before he met Luke Skywalker. The casting call went far and wide, and eventually Disney had the list culled to a who's who of "really?" The shortlist featured names like Miles Teller, Scott Eastwood, Alden Ehrenreich, Logan Lerman, Emory Cohen and Ansel Elgort. The list was culled even further back in March, and now industry sources say that Disney has finally found their Young Solo: 26-year-old Alden Ehrenreich.
After thousands of actors were considered to portray a younger Han Solo for a "Star Wars" spinoff, Alden Ehrenreich has landed the coveted role. Hollywood sources tell us Ehrenreich has signed on to play the iconic role, made famous by Harrison Ford, in the new movie, slated for 2018, which will focus on Solo before he joined the Rebel Alliance.

One insider told us of Ehrenreich, 26, who most recently appeared in "Hail, Caesar!": "Alden really impressed Disney and Lucasfilm execs with his screen tests. The deal is basically done."

Relatively little-known Ehrenreich — who's also the lead in Warren Beatty's upcoming, untitled Howard Hughes project with Fox — beat out candidates including "Divergent" stars Miles Teller and Ansel Elgort, Scott Eastwood, "Kingsman" and "Eddie the Eagle" star Taron Egerton, and "Sing Street" star Jack Reynor. The casting of the Han Solo character has been so shrouded in secrecy it was named "Project Red Cup," in reference to the ubiquitous red plastic Solo cups.

The film won't start shooting until January, but reports are that the early casting is because the new Solo will have a cameo in "Rogue One: A Star Wars Story," which is now shooting. That film is said to be set between "Episode III" and "Episode IV." Reps for Ehrenreich didn't get back to us.
I thought Rogue One was already in the can, but maybe not if they're giving themselves time to film a quickie cameo with the new Solo. As for this choice… I don't hate it. Alden is probably one of the best choices from the shortlist they had. He's attractive (very much so), boyish, but with a slight bad-boy vibe that is desperately needed for Han Solo.
I wanted to hear his voice, so I looked up some interviews and… this kid is CUTE. He has a really sexy smile. Nice voice too.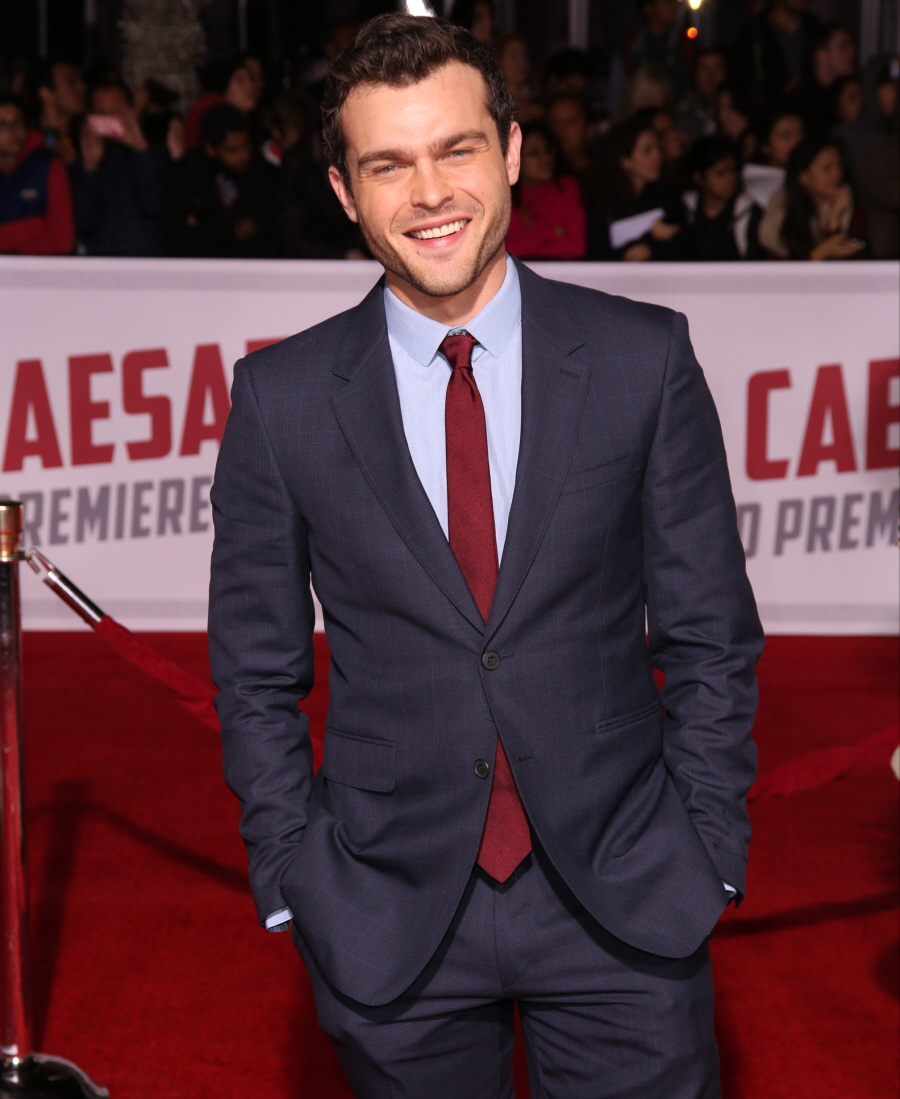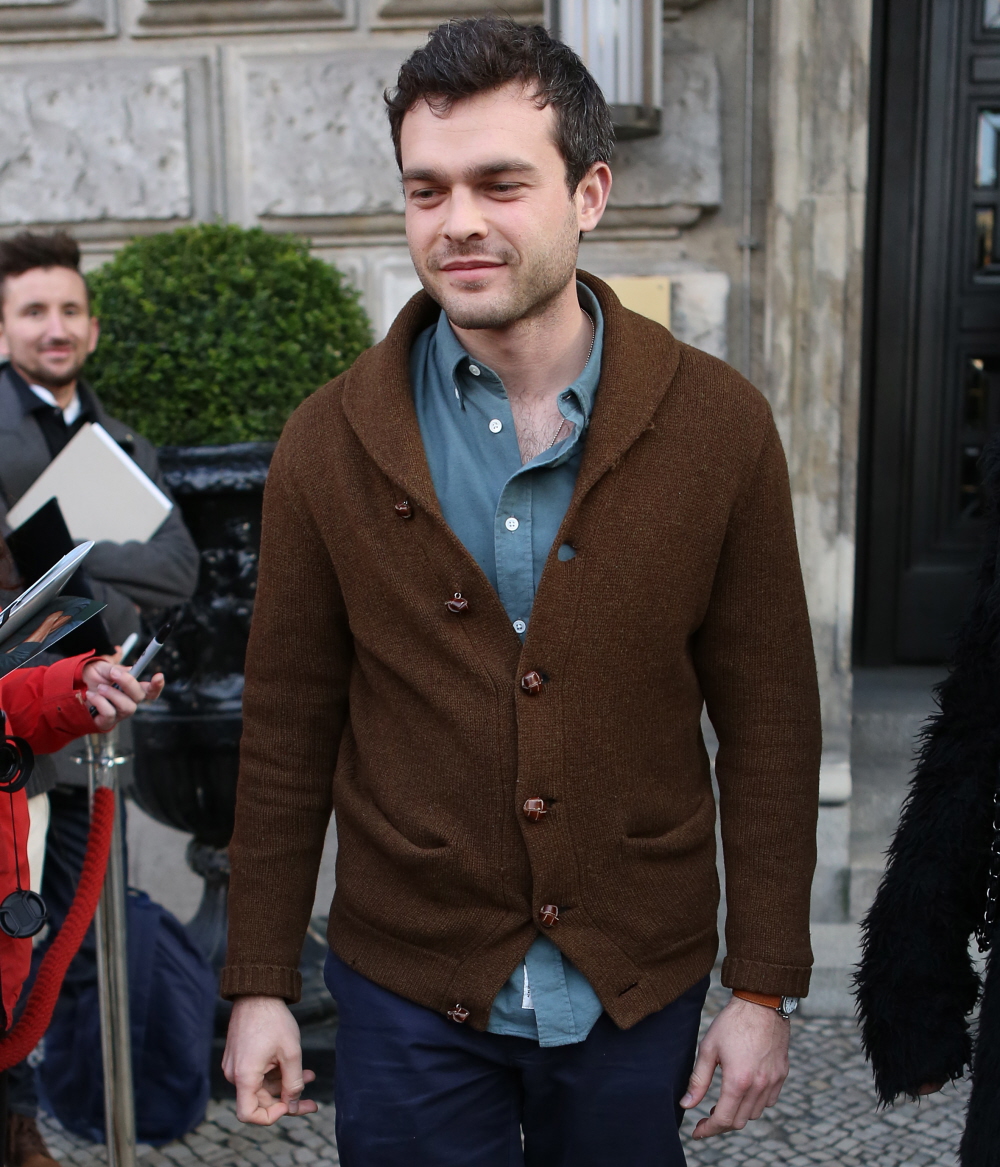 Photos courtesy of WENN.
Thanks to Cele Bitchy