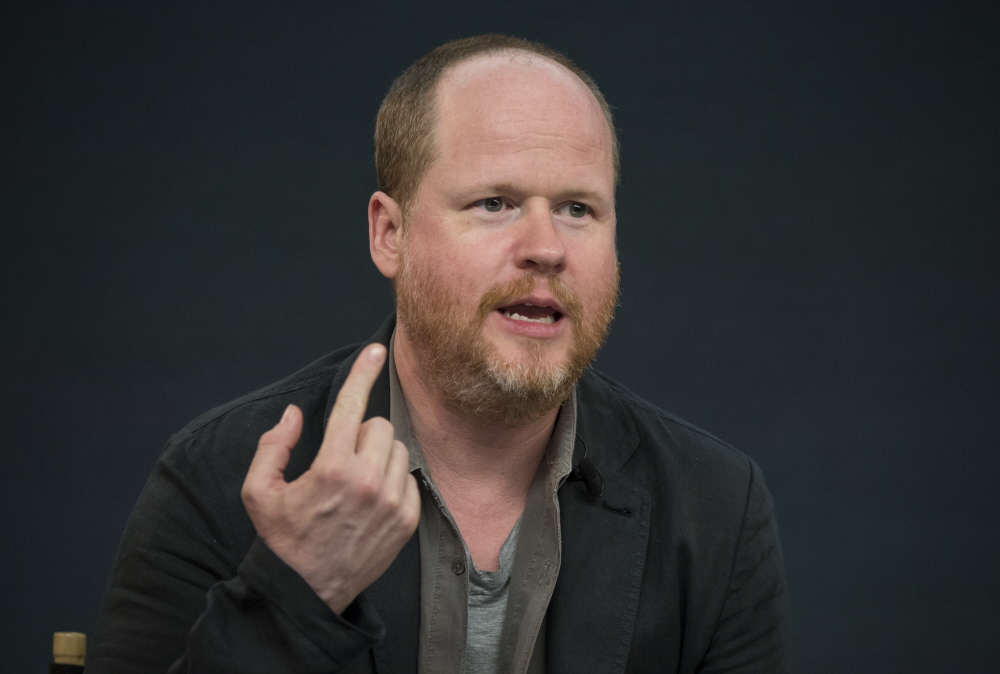 The Avengers: Age of Ultron made crazy money on its opening weekend, which surprised no one. Even with the frankly messy and offensive implosion of many of the Avenger actors during the publicity tour, the film was always going to make a ton of money. But some of backlash surprised even me. I kept reading, on site after site, that Marvel wasn't pushing any Black Widow merchandise. You want an Ironman action figure? Sure. You want Thor? Sure. But Black Widow – the only female Avenger – doesn't have any merchandise. Once people actually saw the film, there was also a lot of criticism about Black Widow's characterization throughout the film, that she's ornamental, that she's there to serve the men, etc.
Who should be blamed for all of this? I'd blame Kevin Feige and the rest of the Marvel executives before I'd even get to blaming writer/director Joss Whedon. But Whedon has ended up taking a lot of the blame, especially online. Apparently, people were yelling at him on Twitter all weekend and then on Monday, he decided to just delete his Twitter.
Joss Whedon and Twitter have broken up, everybody. But it's going to be okay. These things happen, and it's not because of something you did. The Avengers: Age of Ultron filmmaker and this particular form social media just decided they would be happier apart, and it doesn't mean Whedon or Twitter love you any less.

The conscious uncoupling happened at some point on Monday, following the $191.3 million opening weekend of Age of Ultron, which collected the second-highest grossing three-day debut in history. (After only the $207 million opening of Whedon's original Avengers in 2012.)

UPDATE: Whedon's departure did create a wave of speculation on Twitter that he closed his account because of "death threats." A search of tweets directed at him over the past week definitely turned up some deep ugliness, with some of the abusive users urging him to "die" or "commit suicide" over plot points they didn't like in the movie. Although these comments are clearly disturbing, there was no unifying complaint or groundswell of attack beyond just the random (but all-too-typical) viciousness of anonymous social media trolls.
[From Entertainment Weekly]
The Daily Beast believes – I think correctly – that Whedon hated the fact that so many fans were blaming him for the way Black Widow was handled specifically, and how Marvel didn't seem to want to put any money in marketing their films to girls. And let's be fair to Whedon – I really think Age of Ultron got away from him. As in, Marvel corporate took away some of Whedon's control, and they didn't listen to him when he was like "we need to do more with Black Widow" and "you guys, this is such a sausage party" and "where's the Black Widow merch?"
Also – the AV Club had a great write-up about all of the in-fighting between Whedon and Marvel corporate about certain scenes and storylines in Age of Ultron. Go here to read. My takeaway? Whedon just needs a break. That's why he deleted his Twitter. He just wanted some peace and quiet without all of the Marvel insanity.