Canadian tennis pro Eugenie "Genie" Bouchard is seen by many as one of the future stars of the game. She's got "the look" of a tennis star – she's blonde, adorable and bouncy, and she gives off a puppy-ish energy that is definitely endearing. She's currently ranked 40th in the world, but many expect her to really step up to the plate in the coming years. And like so many youngsters (Genie is just 22 years old), she's very in tune to pop culture. I mean, so is Serena Williams, but Genie is still so young, she'll talk on the record about celebrity gossip in the middle of her press conferences. Case in point: Genie was playing the Citi Open this week in DC, and at her press conference on Wednesday, she was asked about the ongoing Kimye-Taylor Swift controversy. Genie has previously professed her love of all things Taylor Swift, and has even met Swift backstage at one of Swift's concerts last year. But Genie is tired of Swifty's perpetual-victim shtick. Oh, Genie! I heart you. Start around the 5:55-minute mark.
A tennis star with a HUGE backhand directed at Taylor Swift — says she's sick of the singer always portraying herself as the victim … just like she's doing in the Kanye West feud. The tennis star is 22-year-old Eugenie Bouchard — who's a huge pop culture fan — and was asked about the Taylor vs. Kanye situation after she was knocked out of the Citi Open this week.

"This is probably the hardest question all day," she said. "I love Taylor Swift and I went to her concert and I love her songs and everything, but I feel like sometimes she portrays herself as the victim a lot and she did this time around, and that she said she wasn't aware of that specific line. The B.I.T.C.H line. But she heard the other line about having sex so, I'm like really, what's the huge difference? You approved the thing where Kanye said he'd have sex with you, but you didn't hear the time he said b****? Come on. It's all the same thing for me. I think she just way overreacted. I think she just tried to get attention by saying she didn't approve of that. But it's the celeb world, and it's just entertaining. It entertains me when I'm on my own in D.C."
Dear Taylor Swift: when your core audience – white women in their teens and 20s – turns on you, it's time to pack it up and go silent for a few months. No more emails to TMZ. No more implicit racism to People Magazine. No more words. Just drop it, take some time off, get a massage, go for a run and regroup. I mean, half of the #Taymerica squad won't even publicly defend her!! And now her high-profile fans are saying that Tay is just acting like a thirsty liar with the Poor Innocent Blonde Child act.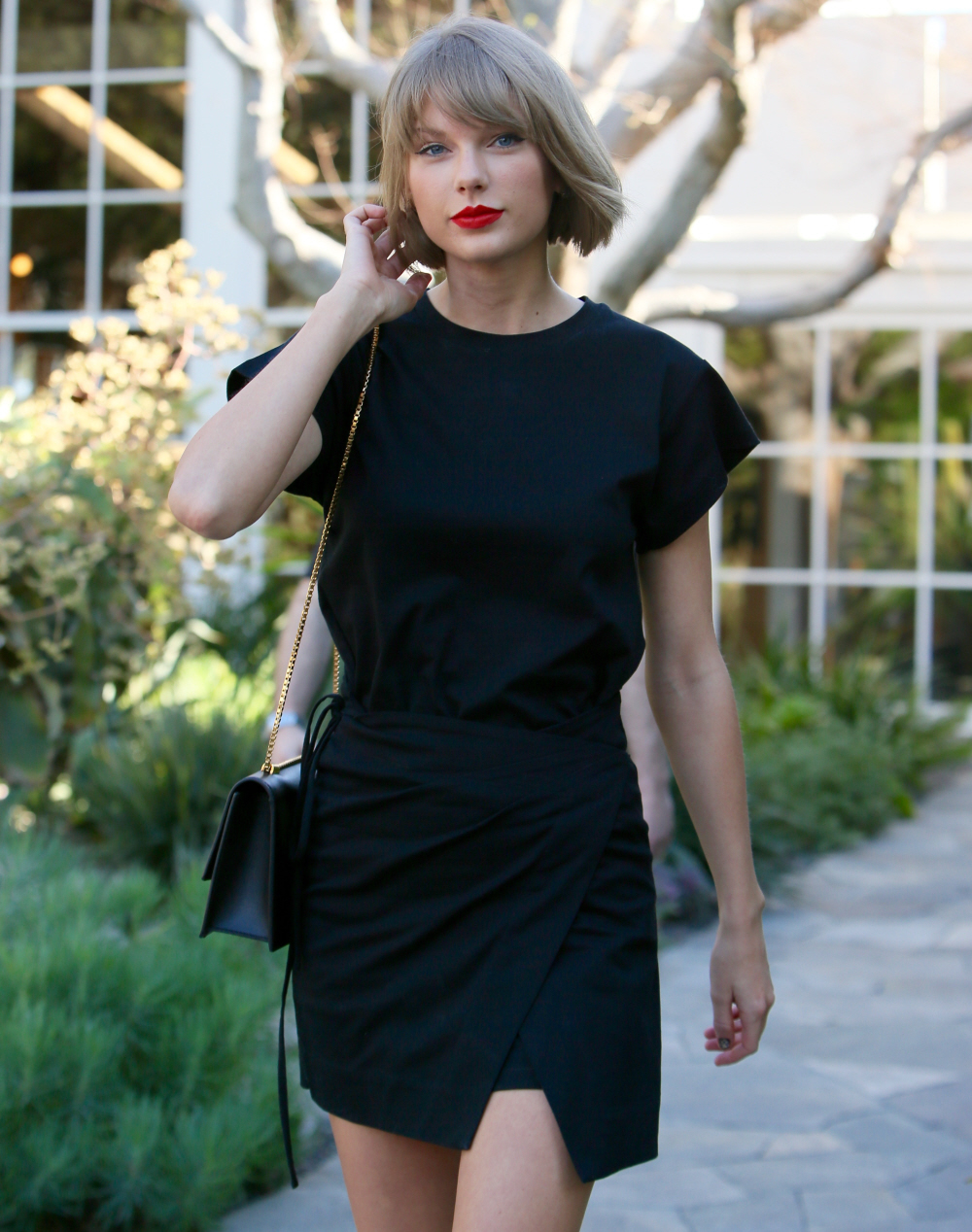 (more…)