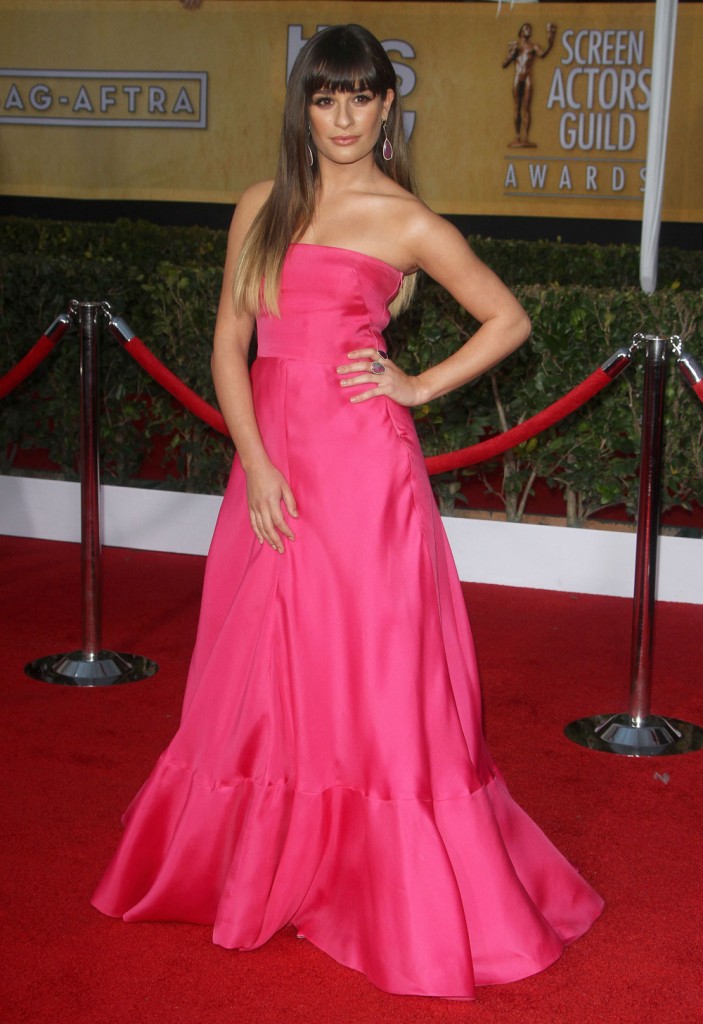 This is a post dedicated to the women of Glee at last night's SAG Awards. We'll be getting to more fashion and winners shortly. Glee was nominated for outstanding ensemble performance in a comedy series, which went to Modern Family. (A complete list of winners is here.) It feels like Glee is on the way out, but I could be wrong, it could hang around for a while longer. I've thought that show's days were numbered since the second season. (There are rumors that Glee may move to be set in NY City to portray the teenagers' lives as they leave high school. You know Ryan Murphy, he switches up his shows all the time, continuity be damned.)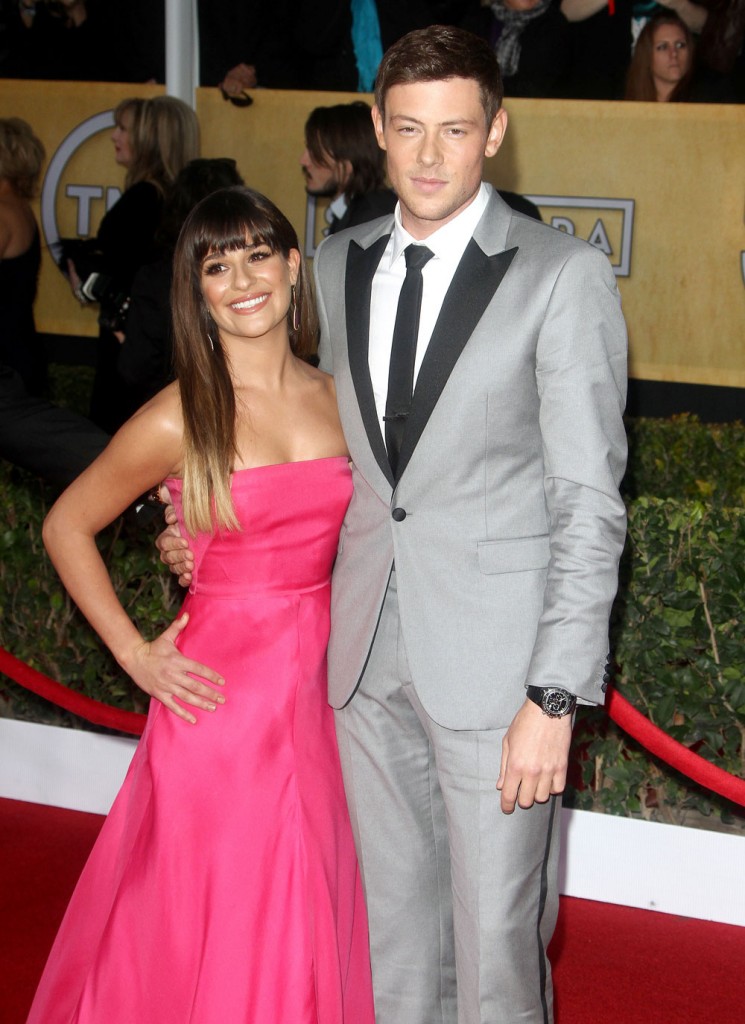 One of the stars who is likely to have some kind of breakout career is Lea Michelle, shown here posing very hard (as usual) in pink strapless Valentino. When compared to Lea's past looks, this isn't bad. Remember when she wore that awful sparkly lace peekaboo Marchesa gown to the Globes last year? At last year's SAGs, her gown was incredibly high cut and she kept sticking her leg out to show us. (That was before Angelina did it!) Good times. Anyway, this dress was very Barbie-like with the full skirt and extra flaring hemline. That may be down to the ultra pink color, though. Red Carpet Fashion Awards points out that Freida Pinto wore this dress in red last month, and it looked kind of fierce in that color.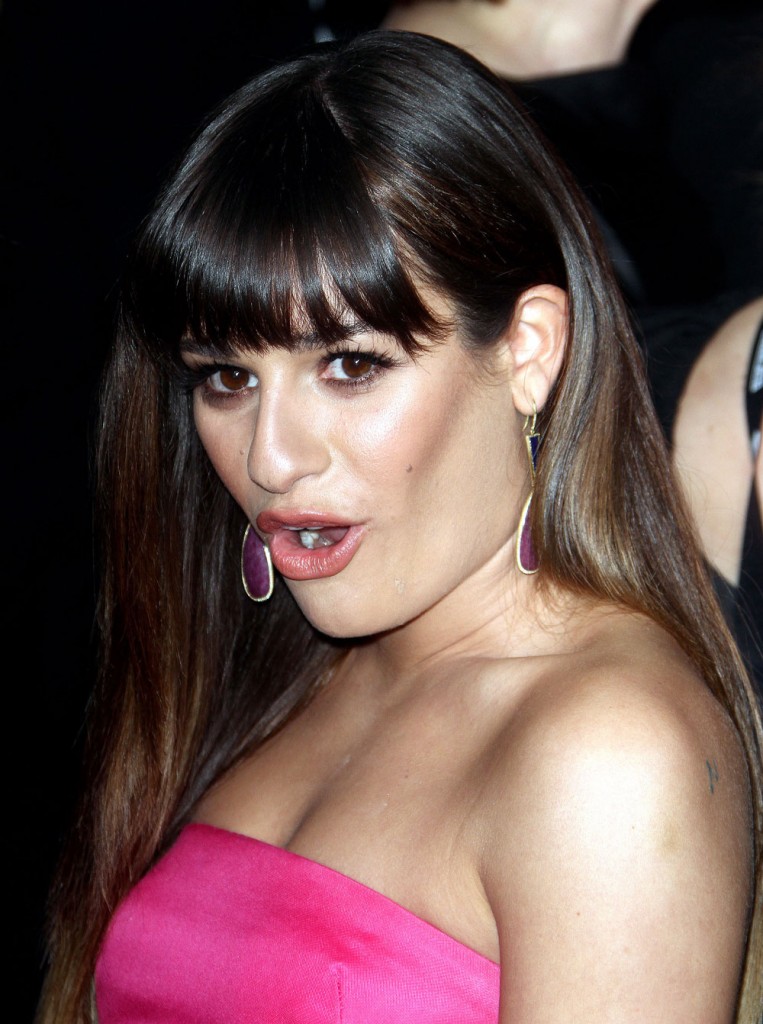 Also, one of the first things I noticed about Lea Michele was her dip dye hair. It looked very junior high.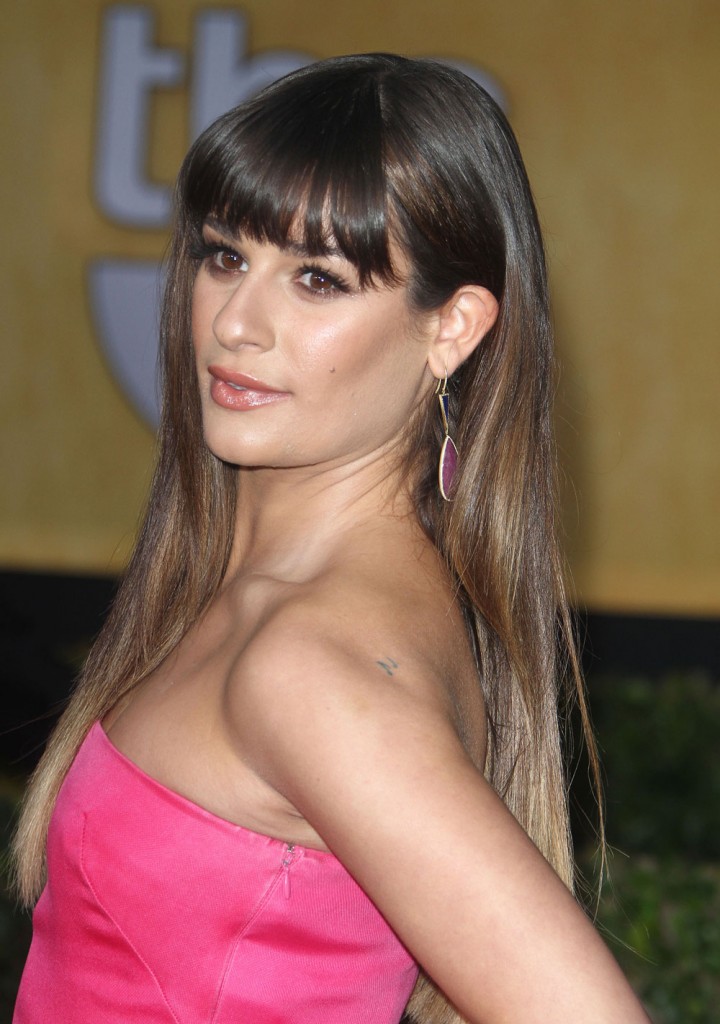 Naya Rivera spoke to intern Ross last night on E!'s red carpet. She loved this black Donna Karan Atelier number with a structured plunging bustline, and seemed really pleased with the way it showcased her cleavage. (I'm not being sarcastic, she actually talked about it.) The whole effect was very Queen of The Damned. I can see in the photos that this dress is even fraying along along the top. Horrible. Also, it looks like a bizarre sexy vest and skirt combination although it's probably a full gown.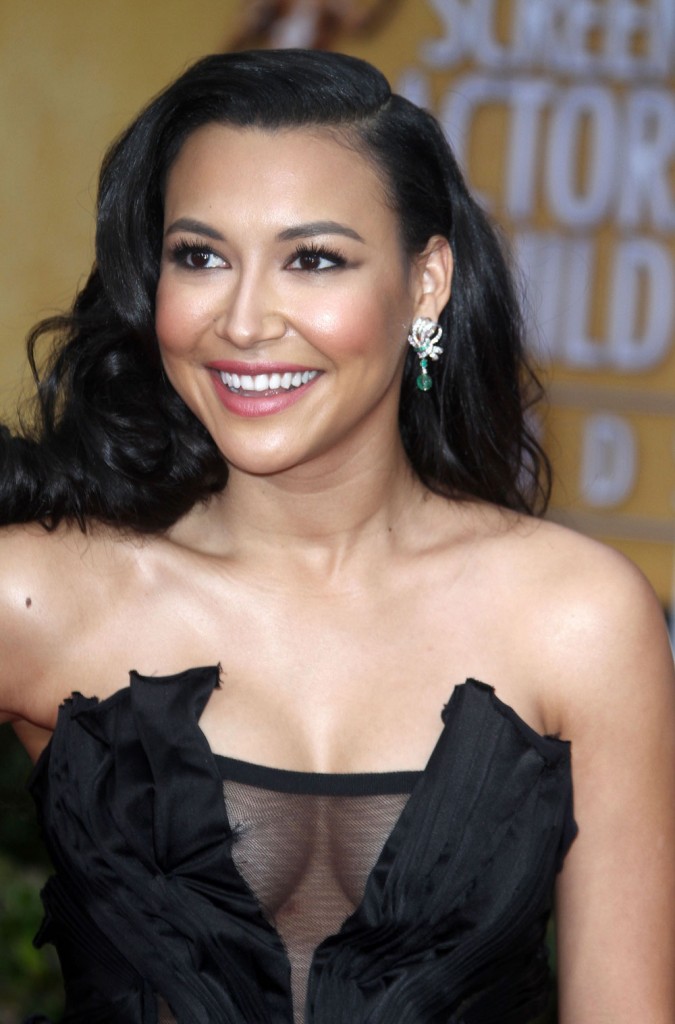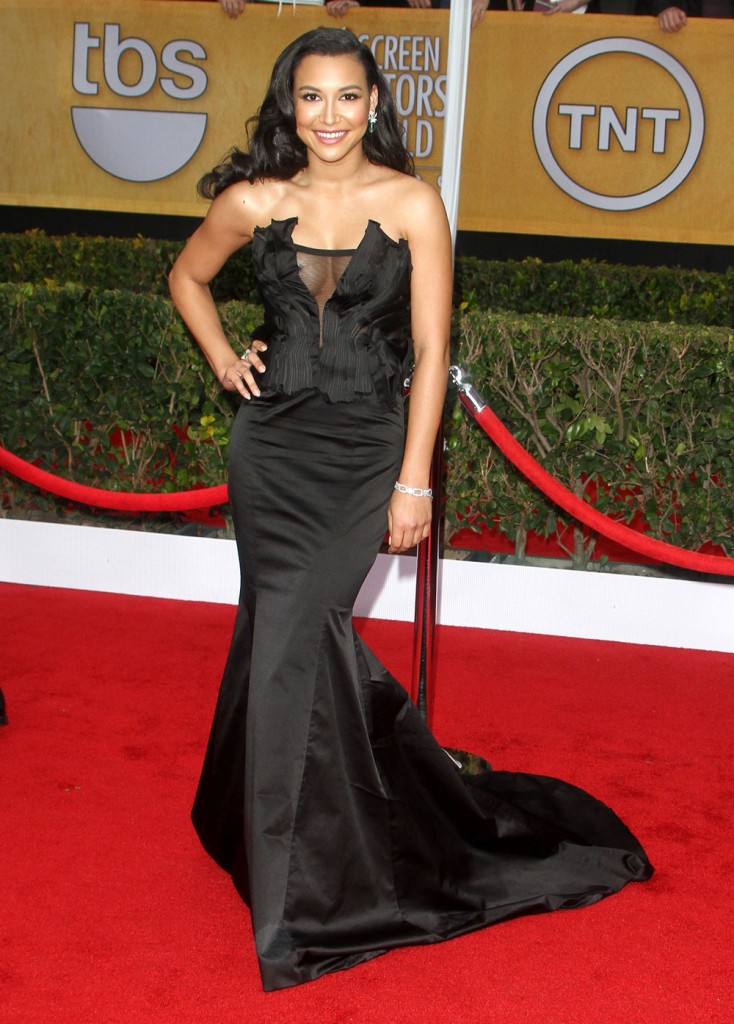 Heather Morris fugged it up as usual in a tight blue squiggle-pattern gown. Her very severe bun looked ridiculous. We only have one full photo of her, with new castmates Vanessa Lengies and Blake Jenner. It's true that even women with incredible figures can't wear whatever they like and think it will look good.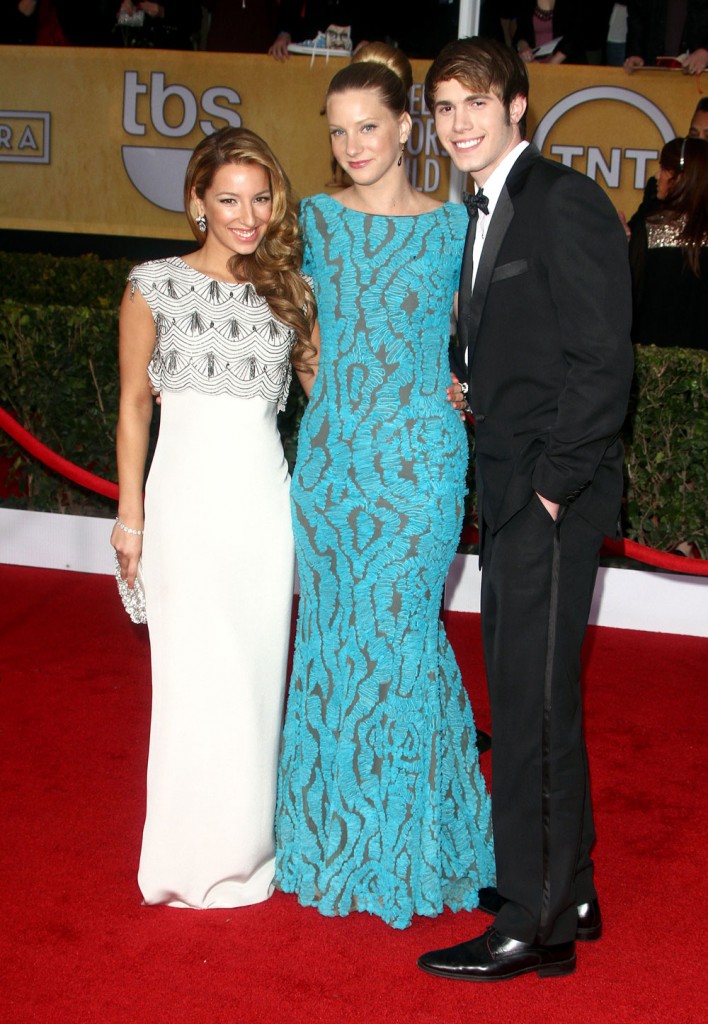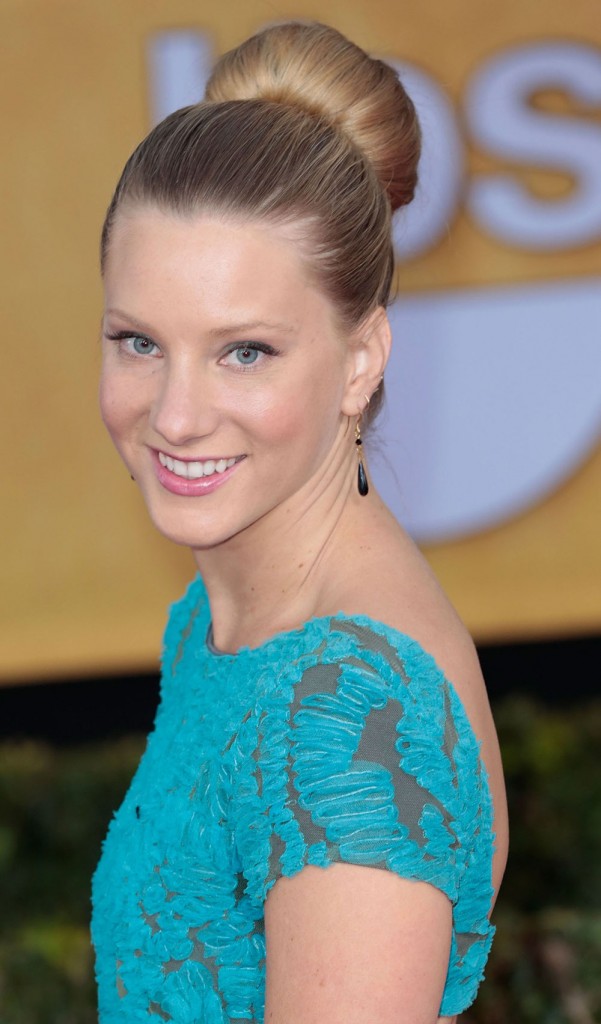 From the back this wasn't as bad. Update: just noticed her tramp stamp – classy!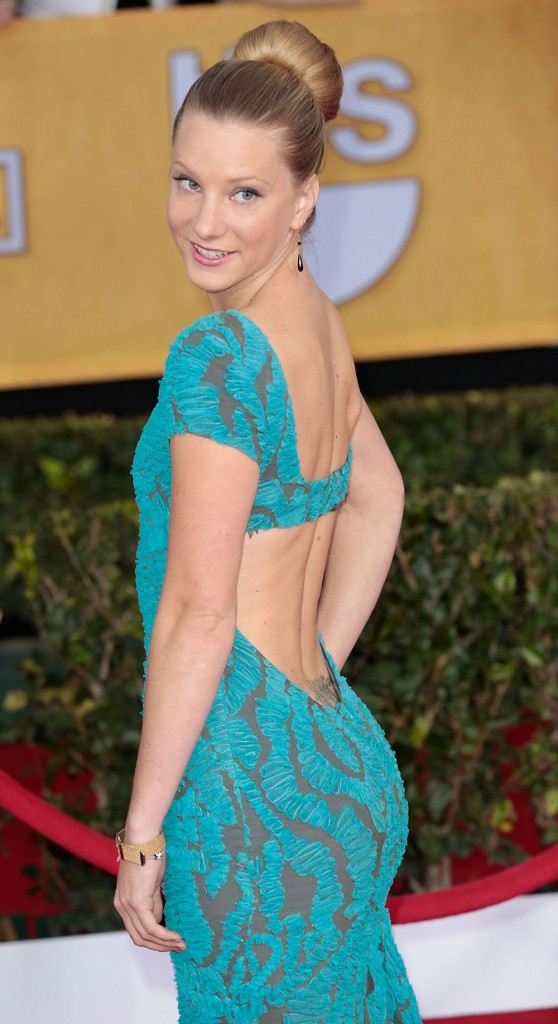 Jane Lynch switched it up from her typical navy blue gown, but her studded gladiator bodice was just too much. I kept noticing her during the show and thinking "WTF?"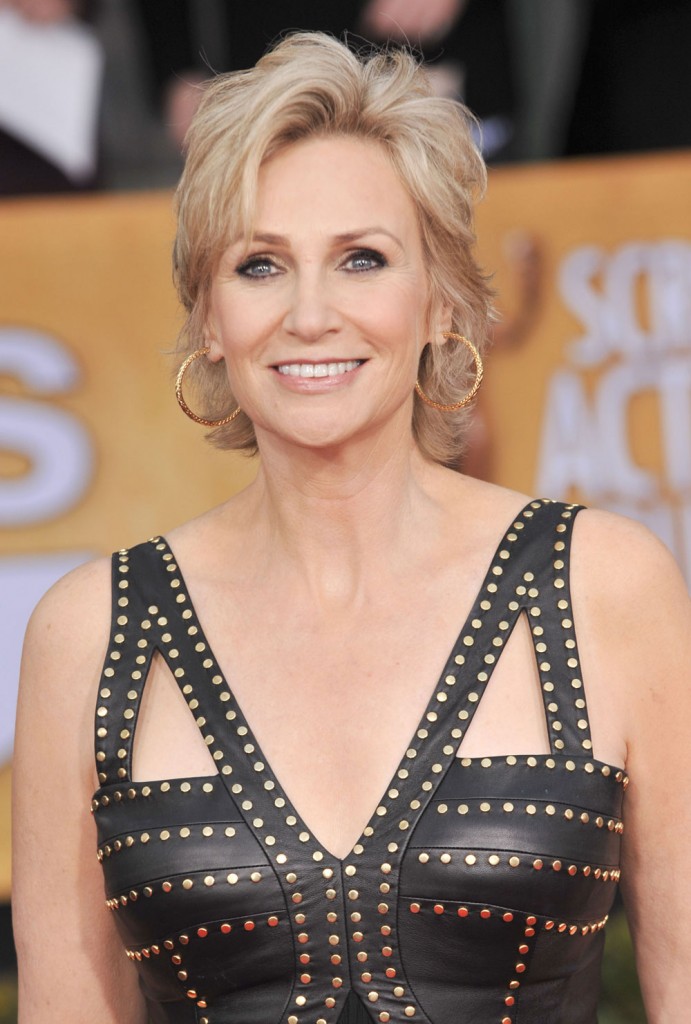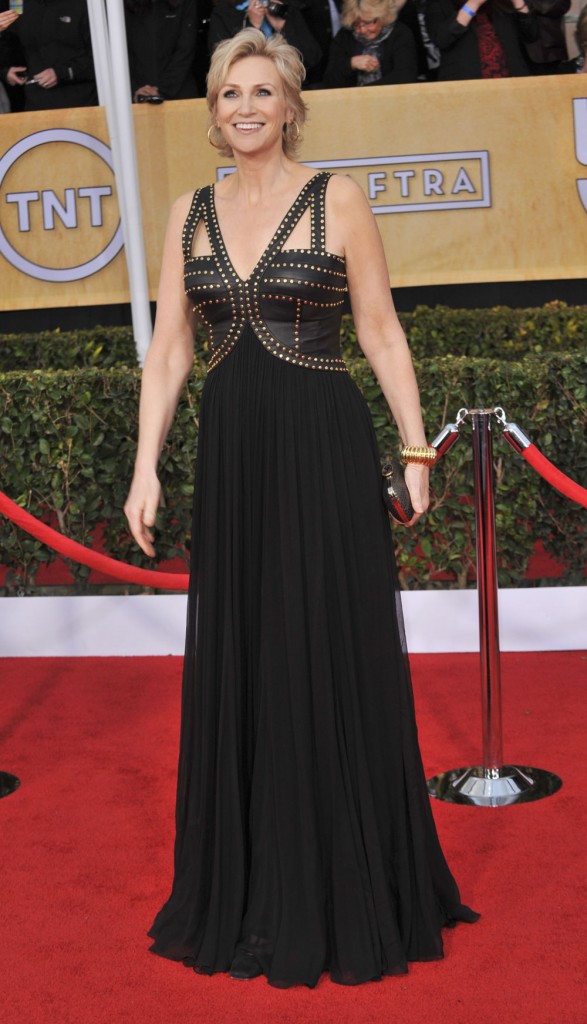 Amber Riley was in this frou-frou deep purple gown with black tulle overlay. I think the v-shaped beaded front was just a little too much, maybe the dress would have worked without it.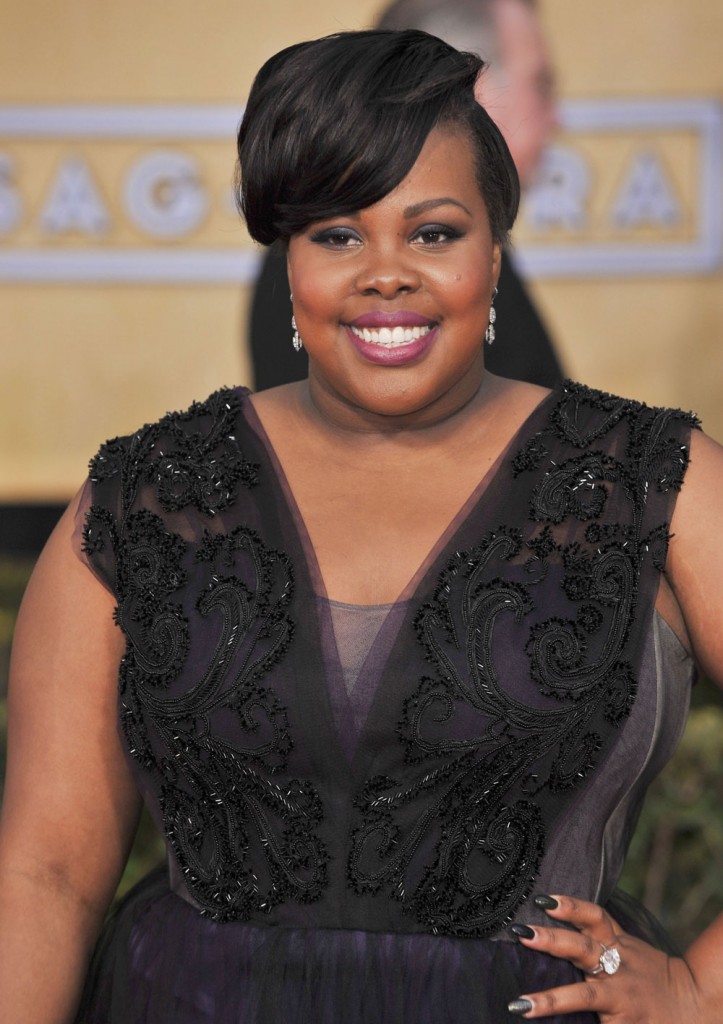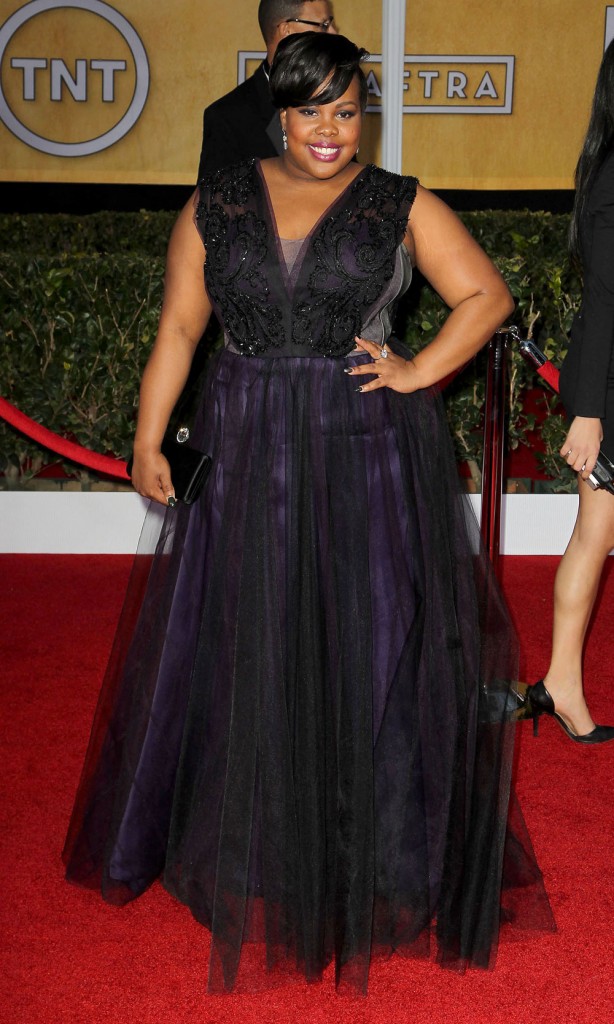 Finally, Jayma Mays was stunning in a while beaded Georges Hobeika Atelier gown. This looks like vintage couture it's so beautiful. She really killed it in this gown, and her understated hair and makeup complimented the look perfectly. Mays consistently dresses well for the red carpet, the rest of the cast should ask for her stylist's number. Check out her star earrings!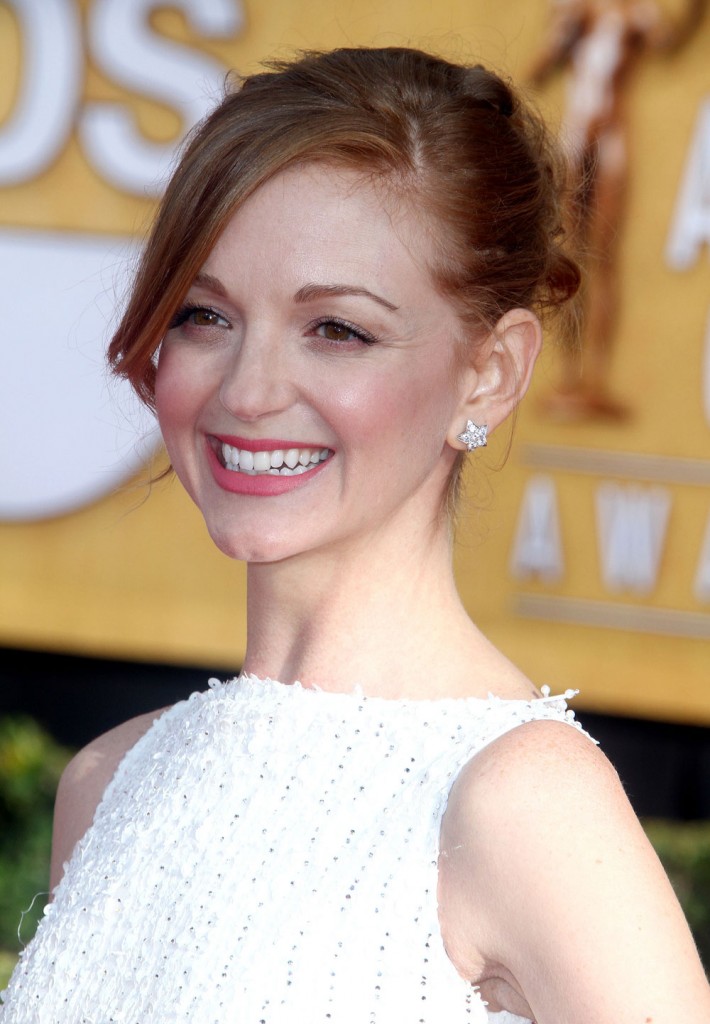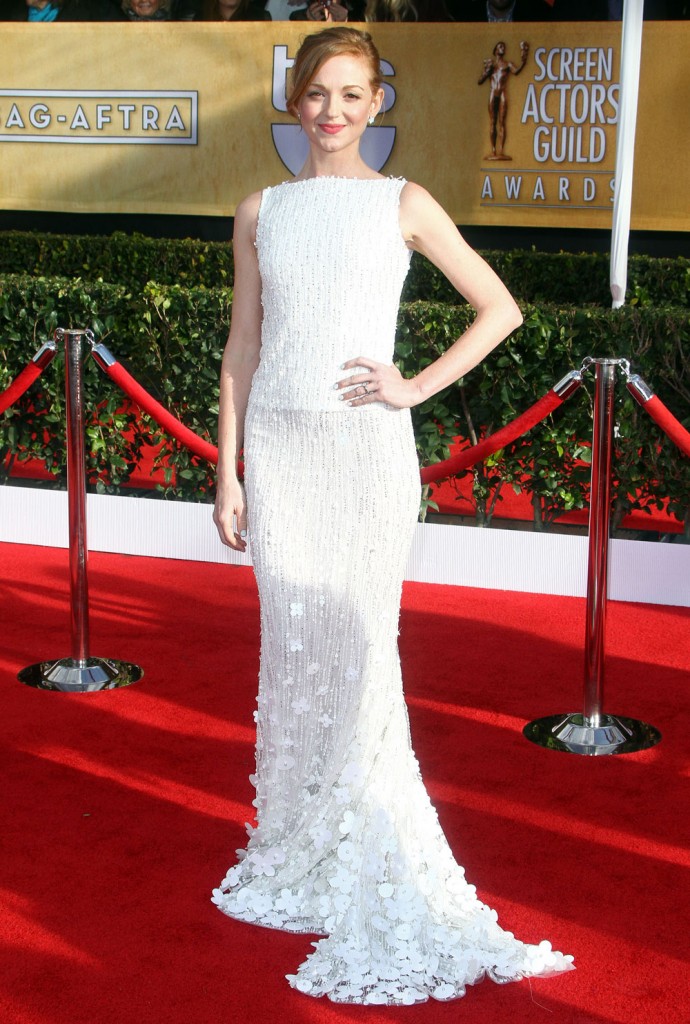 Special thanks Cele Bitch