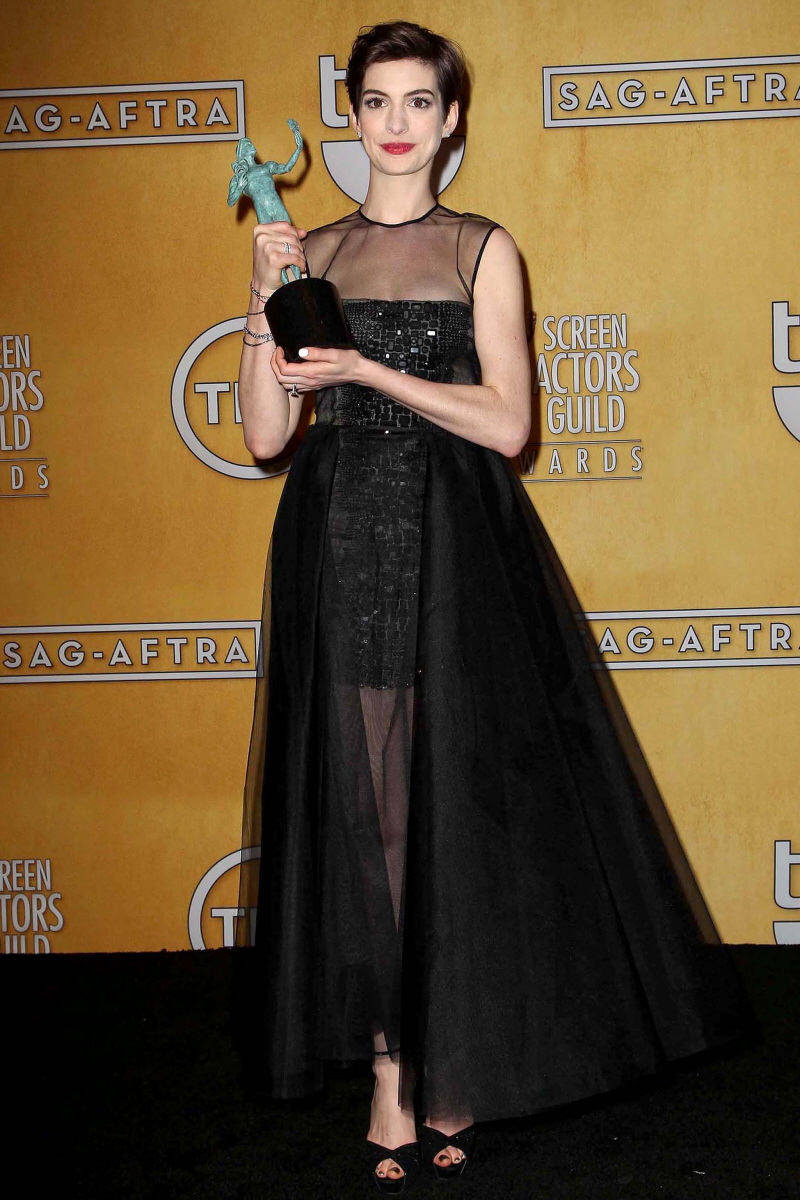 Ah, the Five Stages of Hathaway. Where are you? Denial? Sadness? Annoyance? Hatred? Or Acceptance? As a Hathaway Apologist, I'm not sure Annie's victory at the SAGs was really my night. Anne won Best Supporting Actress for Les Mis, which basically means that she's totally winning that Oscar. And Anne knows it too. She may be working the "gaspy, overwhelmed little girl" shtick, but she knows. She's practiced her acceptance speech, and last night was the dress rehearsal for the Oscars. So, how did she do? Eh. She annoyed me. And that pains me to admit!
Anne wore a Giambattista Valli couture dress which I really disliked. First of all, if we're just talking about everything from the waist up, Anne has worn something remarkably similar in the not-so-distant past, right? I feel like she's done the black sheer thing before, and recently. As for the long, sheer tutu and the biker-chick mini underneath… HOT MESS. I'm sorry, but that dress looked incredibly trashy and cheap, especially as she was walking up to accept her award. I felt like we were about to see the Hathaway Beav again. OSCAR! Wouldn't it be great if she named her beav "Oscar"?
As for her hair and makeup… as I've said, I like she seems to be trying to mix up her hairstyles, but I think her hair was too flat at the Globes and too high at the SAGs. Maybe it will be "just right" for the Oscars. Her makeup is fine – not too heavy, which was a BIG problem with other ladies last night.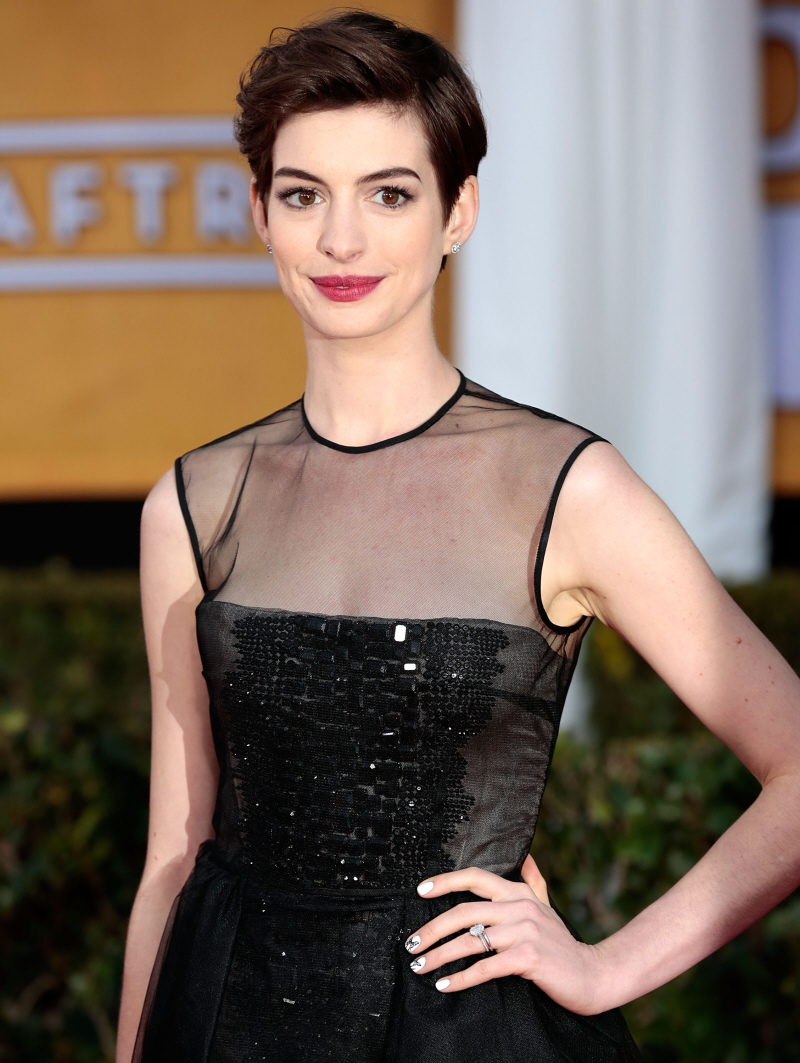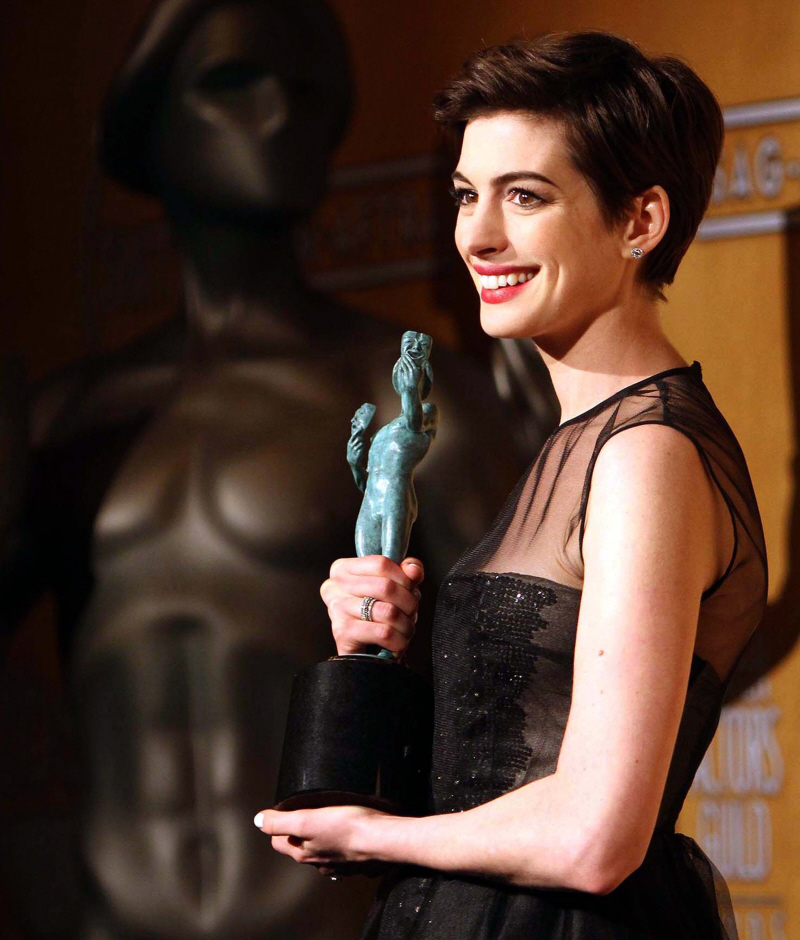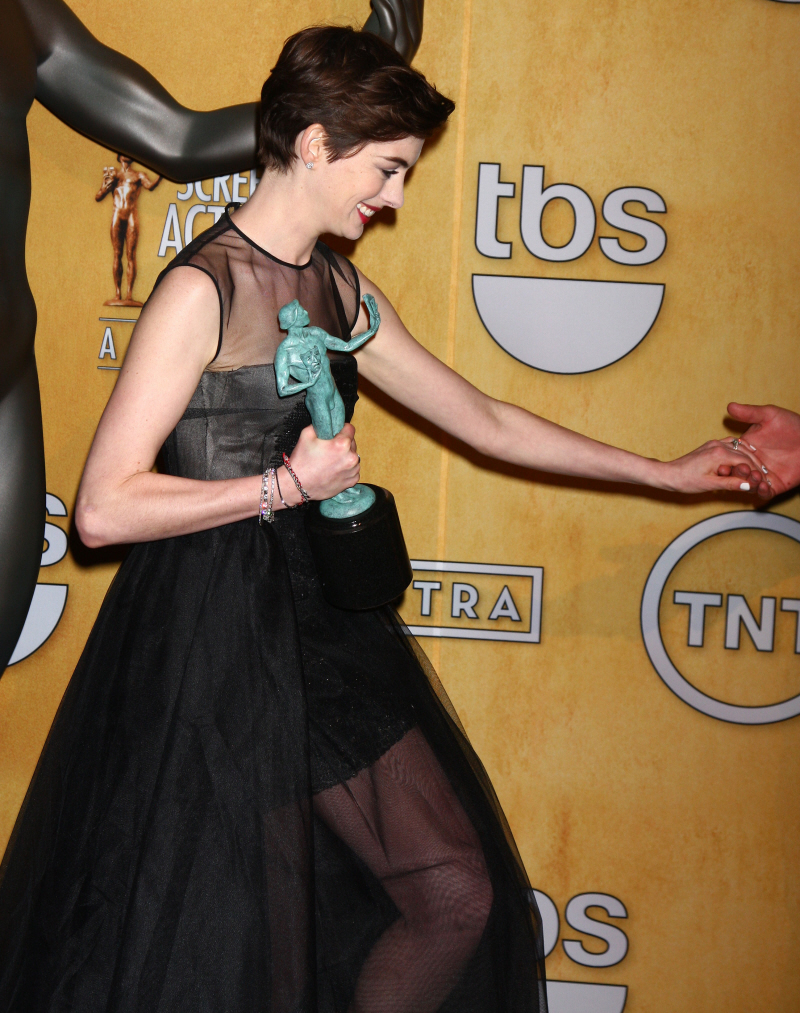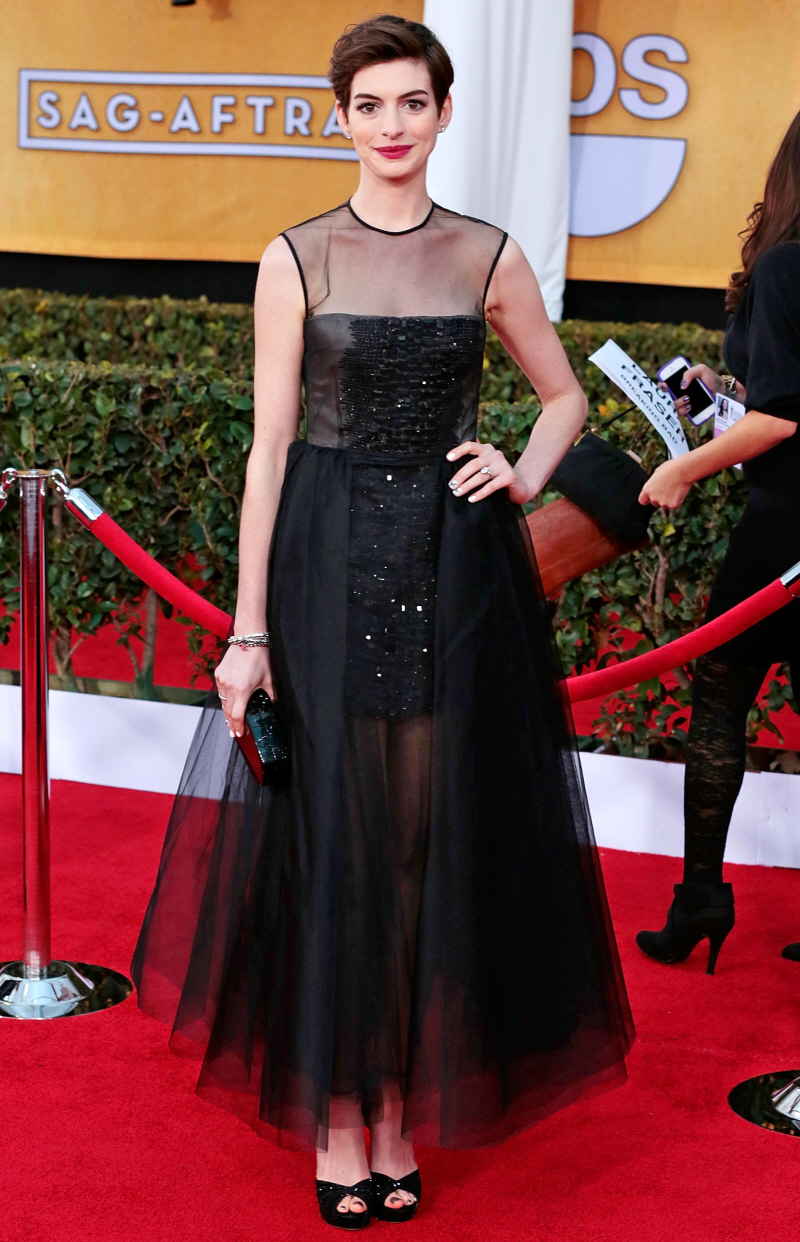 Photos courtesy of WENN, Fame/Flynet.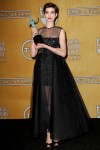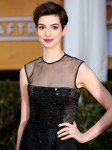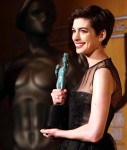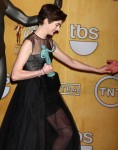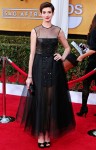 Source Cele Bitchy