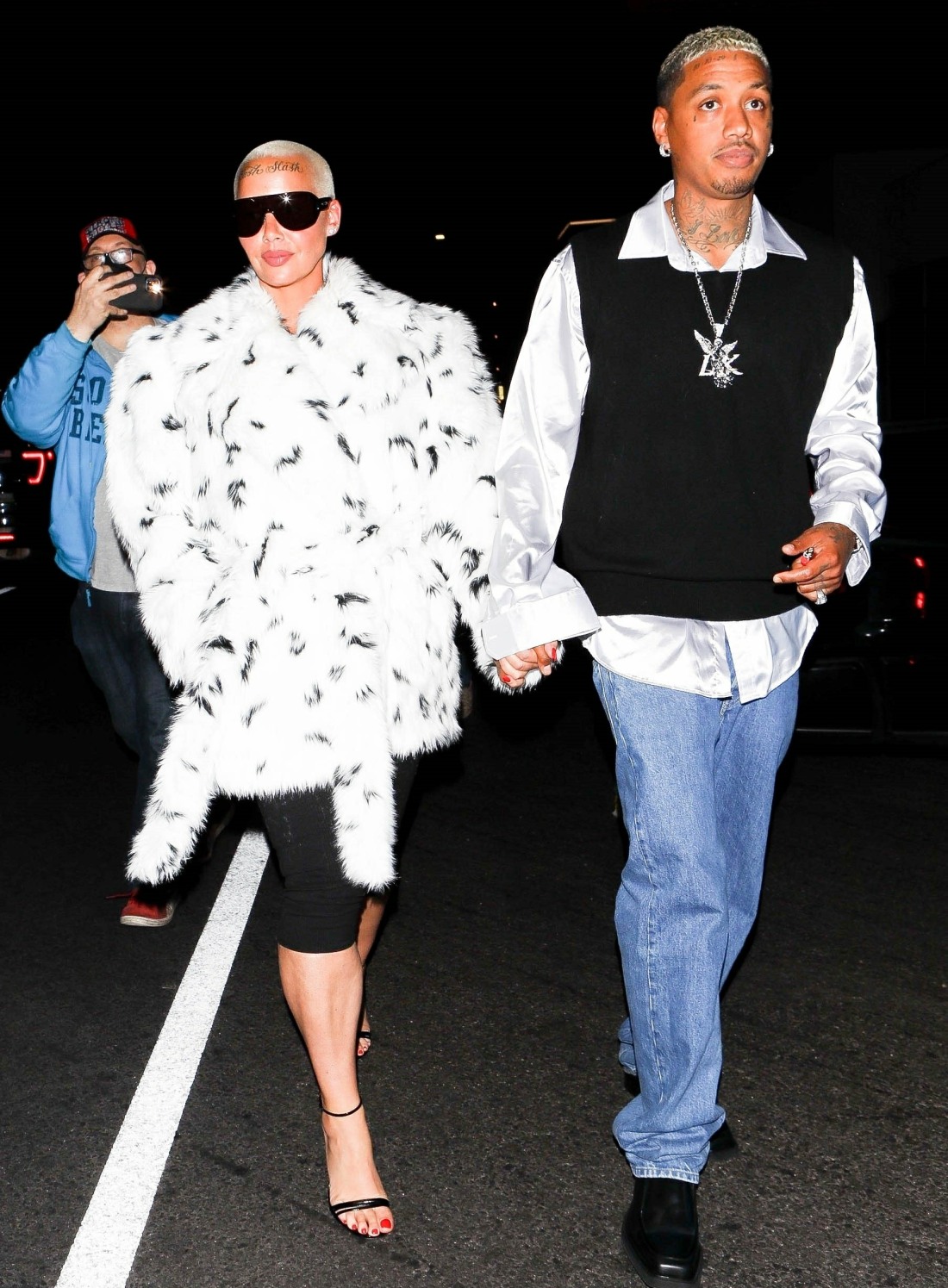 Amber Rose has been relatively quiet for several years now. She started dating AE, Alexander Edwards, and she welcomed her second child in 2019. She had another boy and named him Slash Electric Alexander Edwards. The main conversation about Amber in recent years was about her giant forehead-tattoo reading "Bash Slash." Amber has been with AE this whole time, only it sounds like they just broke up. Because she learned that he has been screwing around behind her back with a dozen women.
Amber Rose has aired the dirty laundry between herself and her boyfriend of nearly three years, Alexander "AE" Edwards, claiming the Def Jam A&R man has cheated on her with at least 12 women.

"I'm tired of getting cheated on and being embarrassed behind the scenes," she wrote in a series of Instagram Stories Wednesday. "All 12 of y'all bums (The ones that I know of there's probably more) can have him. Y'all very much knew he was in a relationship with a baby and y'all decided to f–k him anyway…I saw all the texts and DM's. Y'all were well aware but y'all don't owe me any loyalty so it's whatever," she added.

The Slutwalk founder added that she's refraining from exposing the women who allegedly knowingly slept with Edwards.

"I can't be the only one fighting for my family anymore. I've been so loyal and transparent but I haven't gotten the same energy in return. I'll never say the girls' names because I'm not in the business of ruining lives but y'all know who you are. As for him… The lack of loyalty and the disrespect is ridiculous and I'm done," she went on, implying that the couple has split.

In a subsequent post, she also called out her mother, posting, "My raging narcissistic mom can get the f–k out of my life too. On my kids."

"I'm tired of being mentally and emotionally abused by people that I love I've been suffering in silence for a long time and I can't take it anymore," she added in a third post. "That's why I've been so quiet I've been a shell of who I used to be but I refuse to let anyone damage me anymore. Family or not."
Personally, I think referring to Amber as "the Slutwalk founder" is a cheap shot. Amber is sex-positive, she's all for women enjoying sex with as many partners as they want, and consenting adults being free to make romantic and sexual choices, all without being slut-shamed and denigrated for it. The purpose of Slutwalk was to push back on toxicity in discussing female sexuality. That doesn't have anything to do with her man cheating on her with – it sounds like – many of her friends and acquaintances. Amber stays true to her brand too. Many women (Kardashians) would have just blamed the other women, named them and slut-shamed them. Amber is mad and hurt but she's not naming names and she's not going toxic.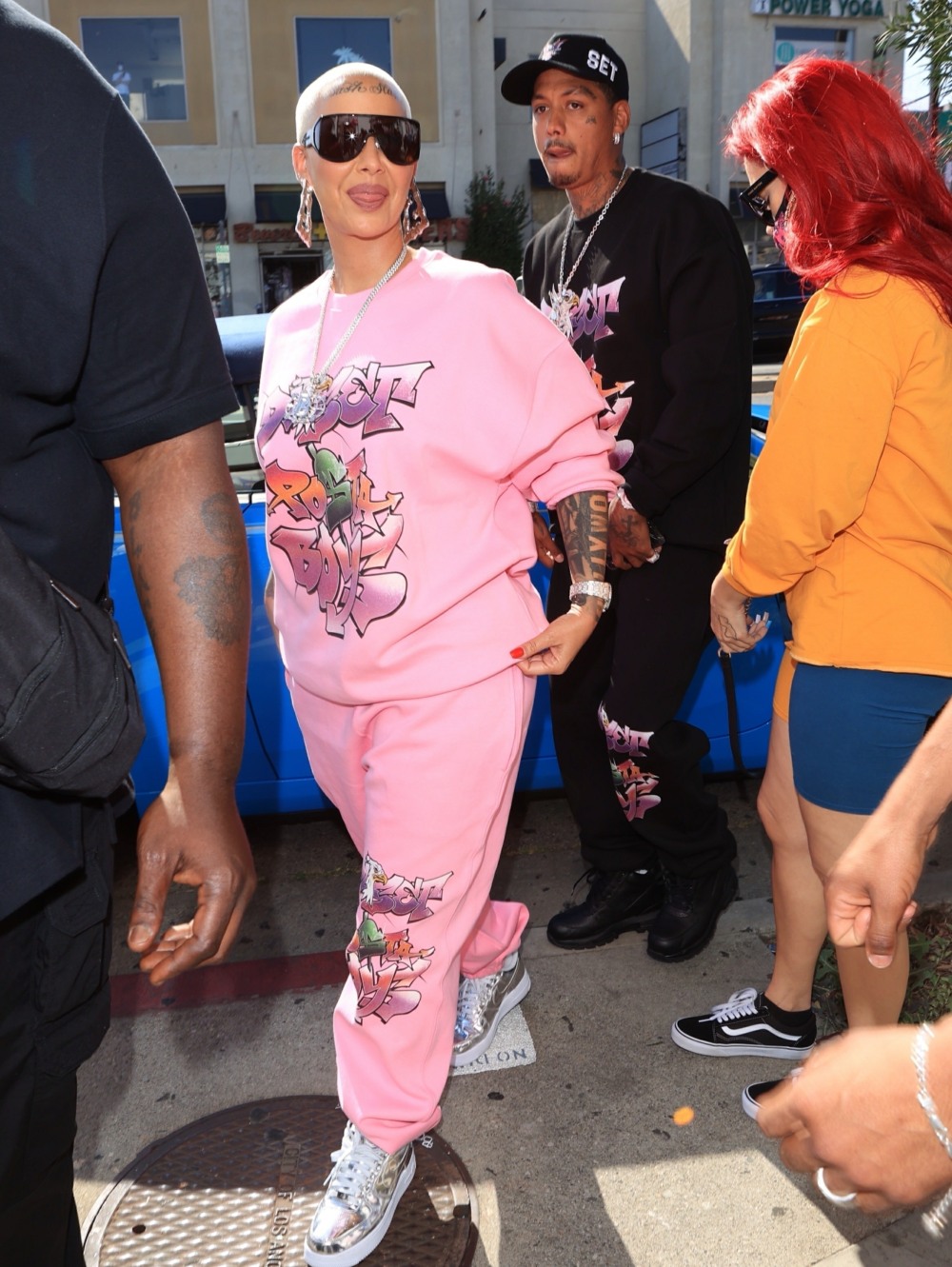 Photos courtesy of Backgrid.