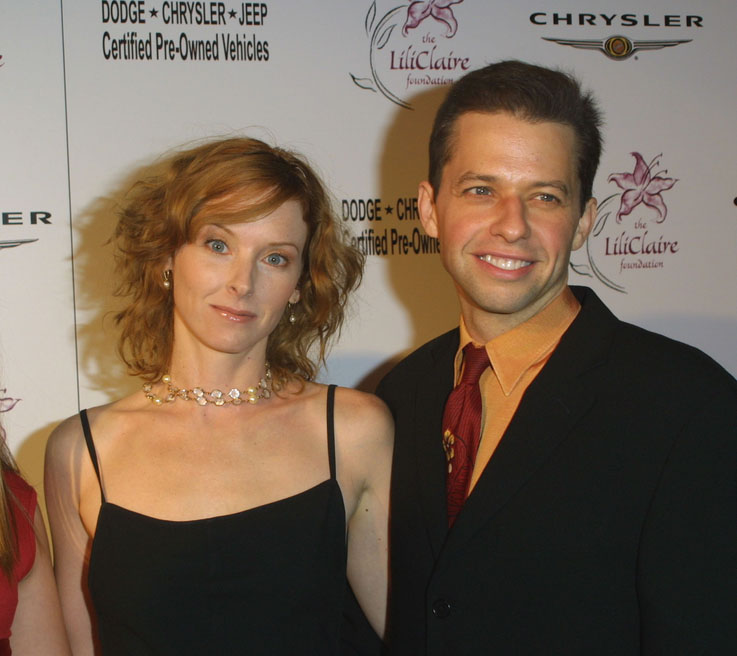 I remember reading last year that people who lived in wealthy neighborhoods who made less than their neighbors weremore likely to commit suicide than people earning the same amount in a less wealthy area. The suicide rate increase was said to be around 4.5%, which isn't a huge amount, but it still points to a much bigger problem of feeling "less than" and the stress that can go along with that.
That came to mind when I saw this story on TMZ. Apparently Jon Cryer's ex wife, Sarah Trigger, and their 13 year-old son, are feeling "less than" in their very wealthy neighborhood in LA. Sarah gets $8,000 a month in child support, which is $96,000 a year and sounds pretty sweet to me. Where they live, that's chump change. Their son, Charlie, feels poor in comparison to his classmates at his exclusive prep school. Sarah is requesting an eleven fold increase in her child support, to $89,000 a month. Jon is said to make $2 million a month and to be able to afford it. Here's more:
Jon Cryer's ex wife claims their 13-year-old son is becoming the object of scorn and ridicule at his exclusive private school because the other kids have a caviar lifestyle and she's forced to live in the world of spam … and that's why she's asking a judge to squeeze $88k a month from Jon in child support.

Get ready to throw something at the computer, 'cause this is gonna piss you off.

Sarah Trigger has been getting a measly $8,000 a month in child support since 2010. It galls her that Jon is making a fortune on "Two and a Half Men" — she claims $2 mil a month!

Sarah says life is awful. She says her son Charlie can't afford the ritzy summer camps his friends attend. She says Charlie's friends go on "exotic vacations in the summer and winter like Europe and Thailand." He can't go.

It gets worse. Sarah says Charlie's friends at The Buckley School have "huge birthday parties at expensive places like Sky High Sports and they invite the entire grade." And worst of all … the Bar Mitzvahs. Sarah says, "Last year there were multiple Bar Mitzvahs and Bat Mitzvahs all with custom invitations, a dress code and huge private receptions afterward."

Sarah says Charlie is feeling the pain, and so is she. Sarah says when she got child support back in 2010, she only had custody 4% of the time … and that's why she only got $8,000 a month. Now she has custody 50% of the time, so she wants a cool $88,969 a month.
[From TMZ]
That's a million dollars a year in child support alone. That amount seems insane to me, but I can't relate to that level of wealth at all. Jon was married to Sarah for just five years, from 1999 to 2004. (He remarried in 2007 and adopted a child with his new wife in 2009.) I understand that she may feel her child support should be increased, particularly given Jon's massive income, but $89k a month? Has it occurred to her to move to a less wealthy area and to put her kid in a less expensive school? Maybe there's some kind of compromise that can be made here, because the way TMZ frames it, it's all about keeping up with the Joneses.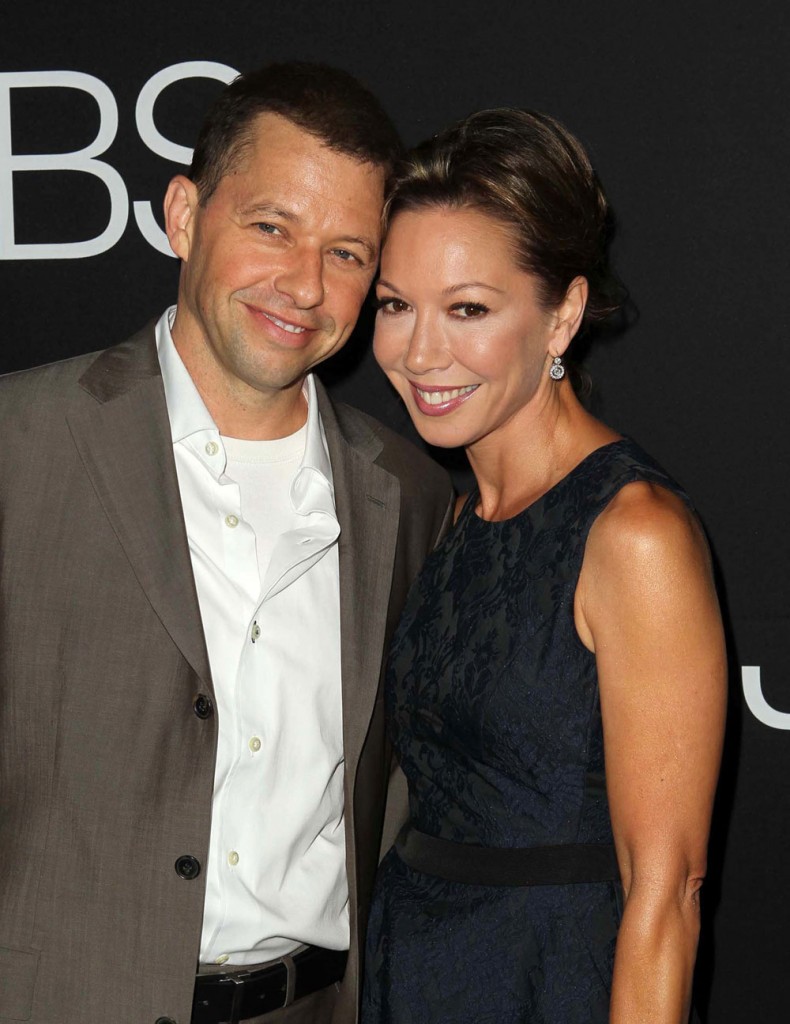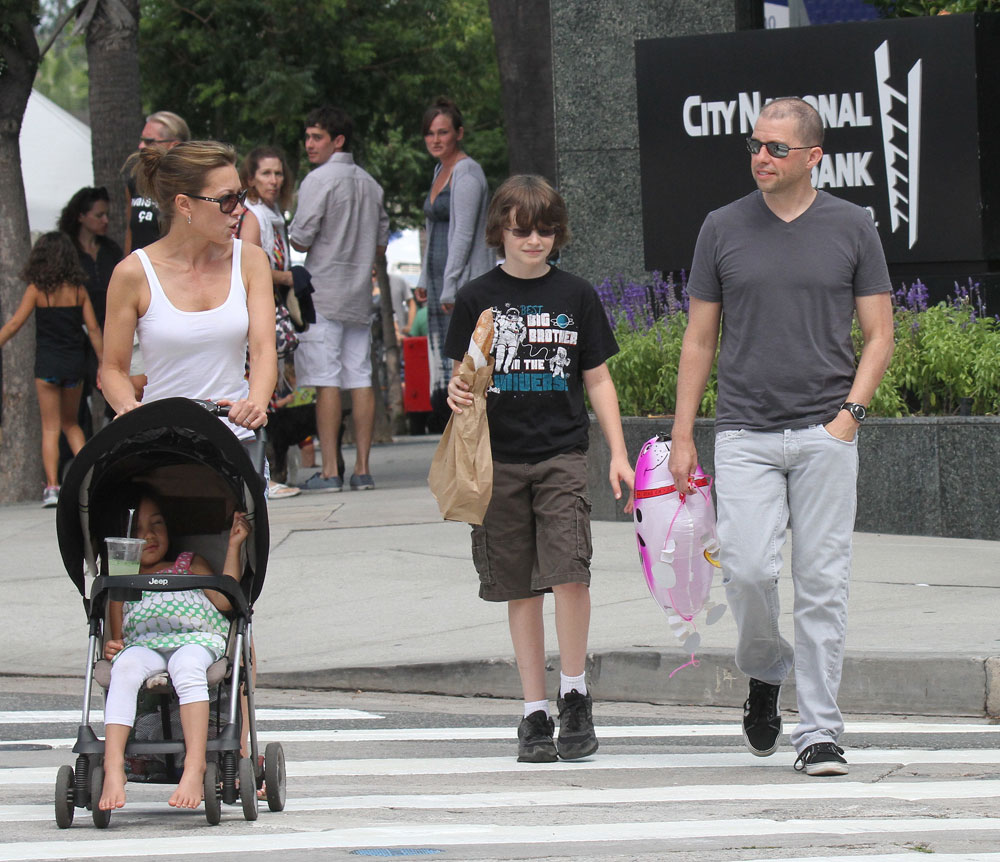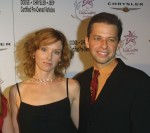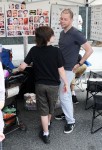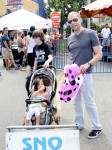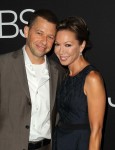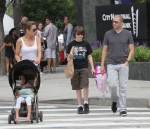 Header image is from 2003. Credit: Scott Alan / PR Photos. Jon Cryer is shown with his new wife, Lisa Joyner, daughter and son in July, 2013. He's also shown at an event with his new wife in August, 2013. Credit: WENN.com
More at Cele Bitchy