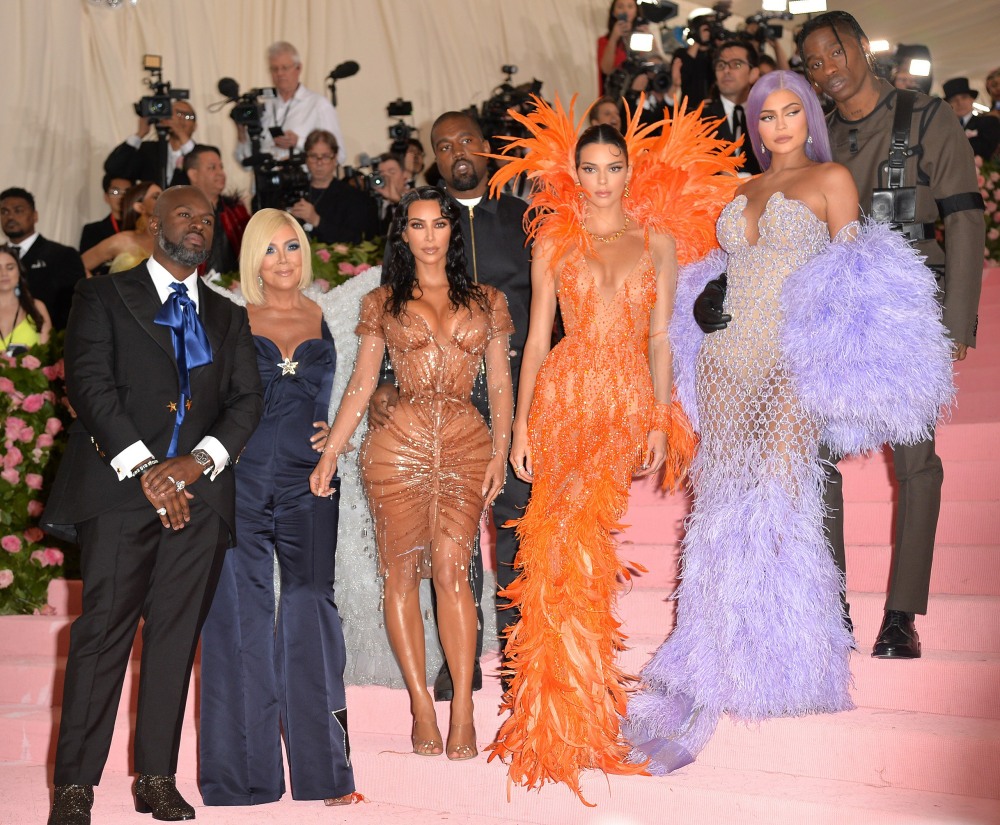 For the better part of a decade, people have complained about Anna Wintour giving her stamp of approval to the Kardashian-Jenners and Kanye West. Last year, Wintour finally revoked her approval of Kanye, but the truth is, Wintour is still fine with the Kardashian-Jenners. Kendall Jenner is still an in-demand model. Kylie Jenner is a beauty mogul. Kim Kardashian has like five successful businesses and she's a billionaire. Arguably, Khloe and Kourtney aren't that important to Anna Wintour, but they were still invited to last year's Met Gala. Well, according to Page Six, Wintour is cutting out all Kardashian-Jenners for this year's gala. Eh.
Is the Met Gala in the Kards for reality TV's first family? The Met Gala could be Kardashian-free this year after the whole family of reality stars attended en masse for the first time in 2022.

Sources tell Page Six that Vogue boss Anna Wintour is cracking down on the guest list at the annual fashion fete — and that no Kardashians will make the cut. Vogue wouldn't comment on the event's guest list when we reached out.

But a source familiar with the Kardashian-Jenner clan says it's not true that the first family of reality TV isn't invited to the big ball.

Either way, we hear that so far it's unclear whether anyone from the family — including Kim Kardashian, will be in attendance.
As I said, people are always trying to convince Wintour to give up the K-Js but I doubt she's had some sudden change of heart. It's far more likely that only Kim and Kendall are invited, but if Kylie wants an invite, I'm sure she'll manage to get one. It's not like designers refuse to work with them – please, Kim has been getting paid to promote Dolce & Gabbana, Balmain and Balenciaga. Kylie gets custom pieces made from dozens of designers. Kendall can walk any runway she wants. The jig is up: the Kardashian-Jenners are widely accepted – and even well-liked – in the fashion industry.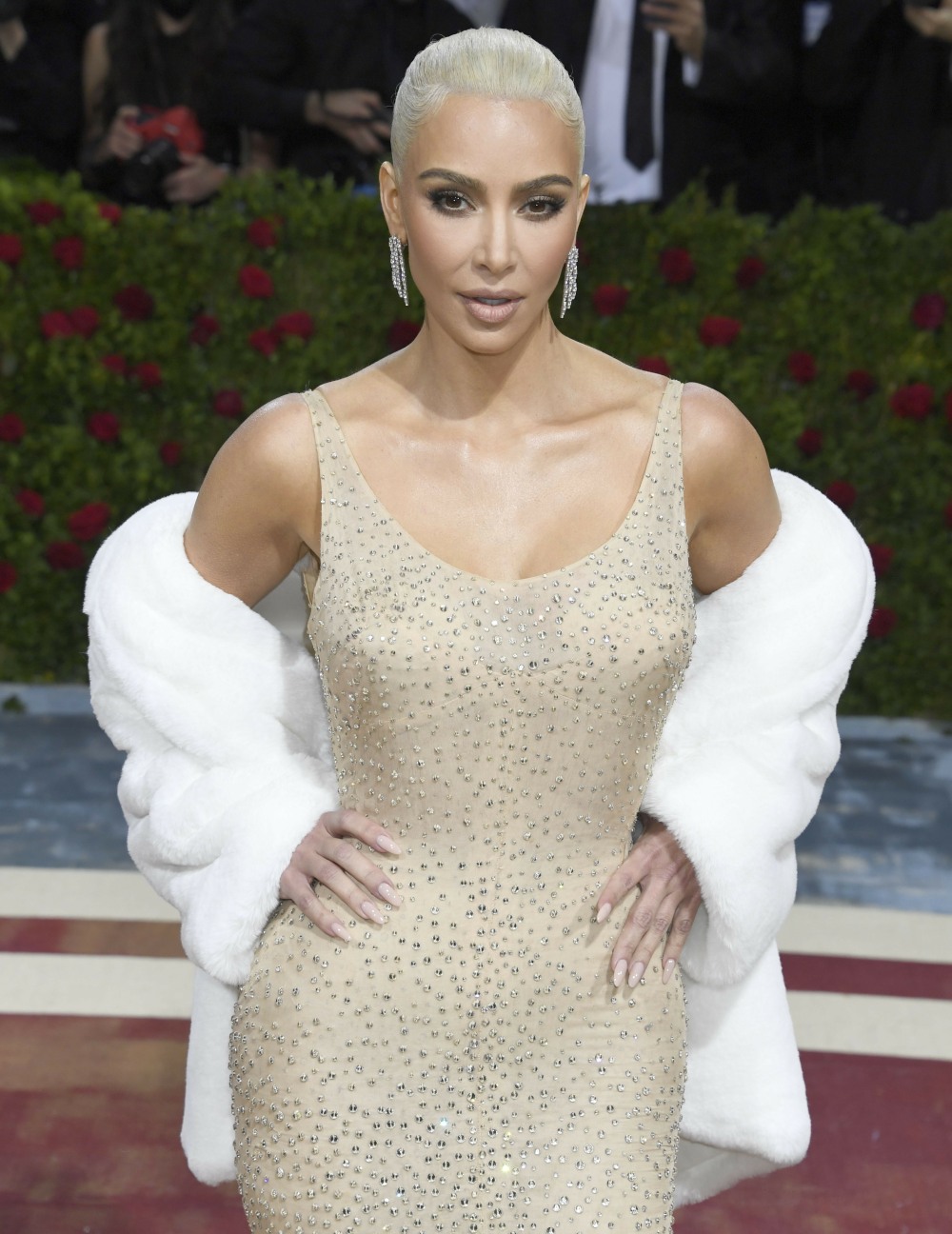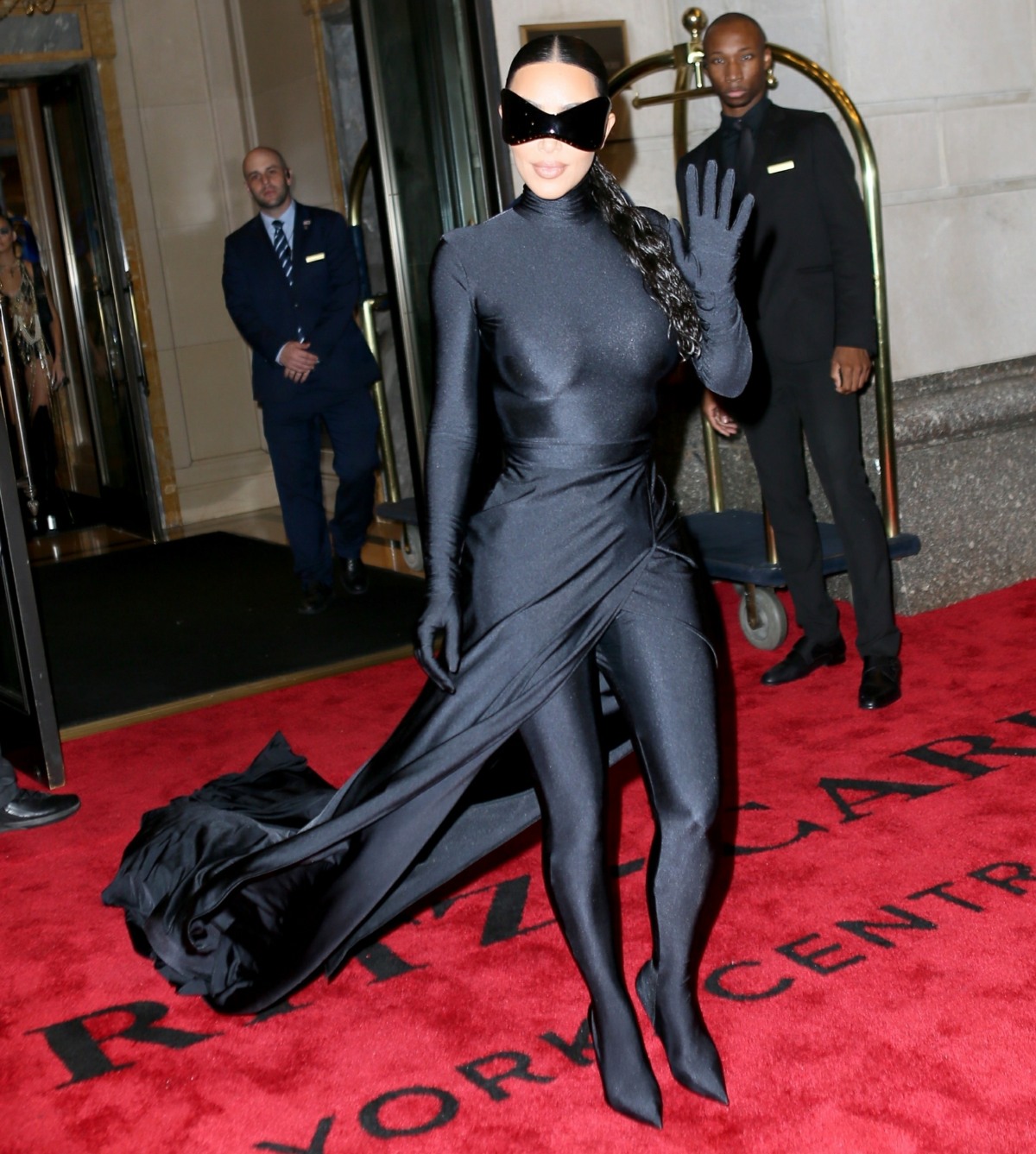 Photos courtesy of Avalon Red, Instar, Cover Images and Backgrid.

Kim Kardashian attends The 2022 Met Gala Celebrating "In America: An Anthology of Fashion" at The Metropolitan Museum of Art on May 02, 2022 in New York City,Image: 688273084, License: Rights-managed, Restrictions: , Model Release: no, Pictured: Kim Kardashian, Credit line: – / JPI Studios / Avalon
Kris Jenner attends The 2022 Met Gala Celebrating "In America: An Anthology of Fashion" at The Metropolitan Museum of Art on May 02, 2022 in New York City,Image: 688277476, License: Rights-managed, Restrictions: , Model Release: no, Pictured: Kris Jenner, Credit line: – / JPI Studios / Avalon
Khloe Kardashian attends The 2022 Met Gala Celebrating "In America: An Anthology of Fashion" at The Metropolitan Museum of Art on May 02, 2022 in New York City,Image: 688278366, License: Rights-managed, Restrictions: , Model Release: no, Pictured: Khloe Kardashian, Credit line: – / JPI Studios / Avalon
Kylie Jenner at arrivals for Camp: Notes on Fashion Met Gala Costume Institute Annual Benefit – Part 3, Metropolitan Museum of Art, New York, NY May 6, 2019. Photo By: Kristin Callahan/
Corey Gamble, Kris Jenner, Kanye West, Kim Kardashian West, Kendall Jenner, Kylie Jenner, Travis Scott at arrivals for Camp: Notes on Fashion Met Gala Costume Institute Annual Benefit – Part 3, Metropolitan Museum of Art, New York, NY May 6, 2019. Photo By: Kristin Callahan/
New York, NY – Kylie Jenner looks striking in light blue arriving for the Met Gala after party. The makeup maven changed out of her earlier purple outfit and sported head to dow light blue, including a blue wig.

Pictured: Kylie Jenner

BACKGRID USA 6 MAY 2019

USA: 1 310 798 9111 / [email protected]

UK: 44 208 344 2007 / [email protected]

*UK Clients – Pictures Containing Children
Please Pixelate Face Prior To Publication*
New York, NY – Kim Kardashian and Kendall Jenner attend the Met Gala in New York.

Pictured: Kim Kardashian

BACKGRID USA 13 SEPTEMBER 2021

USA: 1 310 798 9111 / [email protected]

UK: 44 208 344 2007 / [email protected]

*UK Clients – Pictures Containing Children
Please Pixelate Face Prior To Publication*
New York, NY – Kim Kardashian returns to her hotel, changes, and heads to a Met Gala after-party.

Pictured: Kim Kardashian

BACKGRID USA 13 SEPTEMBER 2021

BYLINE MUST READ: T.JACKSON / BACKGRID

USA: 1 310 798 9111 / [email protected]

UK: 44 208 344 2007 / [email protected]

*UK Clients – Pictures Containing Children
Please Pixelate Face Prior To Publication*
Milan, ITALY – Reality superstar Kim Kardashian steals the spotlight in a shimmering silver corset dress that shows off her famous curves. The star arrived with her sister Khloe Kardashian at the Dolce Gabbana afterparty in Milan, Italy.

Pictured: Kim Kardashian

BACKGRID USA 24 SEPTEMBER 2022

BYLINE MUST READ: @Lucasgro / BACKGRID

USA: 1 310 798 9111 / [email protected]

UK: 44 208 344 2007 / [email protected]

*UK Clients – Pictures Containing Children
Please Pixelate Face Prior To Publication*
Milan, ITALY – Kim Kardashian arriving for dinner with fashion designers Domenico Dolce and Stefanno Gabbana during Milan Fashion Week.

Pictured: Kim Kardashian

BACKGRID USA 25 FEBRUARY 2023

BYLINE MUST READ: Cobra Team / BACKGRID

USA: 1 310 798 9111 / [email protected]

UK: 44 208 344 2007 / [email protected]

*UK Clients – Pictures Containing Children
Please Pixelate Face Prior To Publication*
-New York, NY – 20220502-2022 MET Gala-In America An Anthology Of Fashion

-PICTURED: Travis Barker and Kourtney Kardashian
-PHOTO by: JOHN NACION/startraksphoto.com

This is an editorial, rights-managed image. Please contact Startraks Photo for licensing fee and rights information at [email protected] or call 1 212 414 9464 This image may not be published in any way that is, or might be deemed to be, defamatory, libelous, pornographic, or obscene. Please consult our sales department for any clarification needed prior to publication and use. Startraks Photo reserves the right to pursue unauthorized users of this material. If you are in violation of our intellectual property rights or copyright you may be liable for damages, loss of income, any profits you derive from the unauthorized use of this material and, where appropriate, the cost of collection and/or any statutory damages awarded
Kim Kardashian visits the Dolce and Gabbana store in via Montenapoleone

Featuring: Kim Kardashian
Where: Milano, Italy
When: 25 Feb 2023
Credit: Cinzia Camela/IPA/INSTARimages

**UK, USA AND AUSTRALIA RIGHTS ONLY**