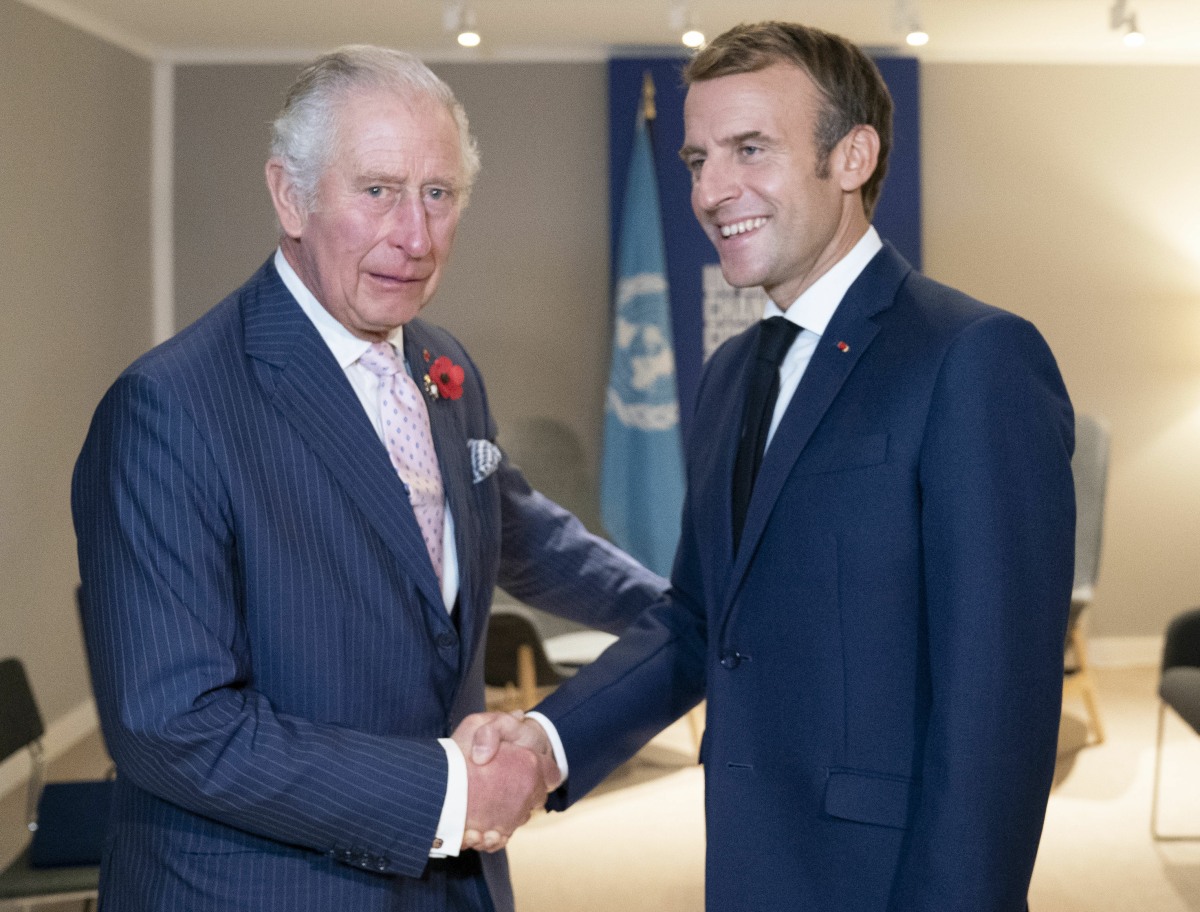 Paris is burning. French President Emmannuel Macron barely survived a vote of no confidence after he – cavalierly? – attempted to ram through a bill which would raise France's retirement age from 62 to 64. When the bill was first announced, French people went bonkers. Riots, arson, vandalism, parts of the country were at a virtual stand-still. But still, Macron had the narrow margin to survive and it appears that the retirement age will be raised, much to everyone's dismay. That all went down last weekend. Guess what's happening this coming weekend? A very royal visit from King Charles and Queen Camilla. Charles and Camilla have not left Britain since before Queen Elizabeth II's passing last September. There was some talk that Charles would wait until after the coronation, but then he decided to "shore up" Britain's EU allies, France and Germany, and give him the ol' horsey razzle-dazzle with a whirlwind state visit. The problem is that France is in no state to host a royal visit. The French tram drivers have announced a general strike for the king's visit. Vive la révolution!
French tram drivers will refuse to take King Charles III on a tour through Bordeaux during his state visit, striking workers have warned amid violent protests rocking the country.

"Charles III, we are going to welcome him with a good old general strike," warned Olivier Besancenot of the far-Left new anti-capitalist party in an interview with France Info.

The King and Queen Consort are expected to arrive in Paris on Sunday for the start of their first official state visit in France, which takes place against a backdrop of angry anti-Macron protests. On Tuesday, they travel to Bordeaux by train, where they will inaugurate the new local British Consulate, meet members of the British community and tour an organic vineyard.

The original Bordeaux itinerary also includes a tram ride into the city centre, before a quick stroll through town and a visit to a canalé pastry shop. But one local union leader warned that demonstrators are likely to descend on the tracks and block the tram as part of their continued protests against the government's contentious pension reforms which were passed on Monday night when the opposition failed to shore up enough votes in no-confidence motions.

"It is almost certain that the King will not be able to take the tram," warned Pascal Mesgueni, a representative of the CFTC union in an interview with Sud Ouest. "No driver will want to transport the King."

Since President Emmanuel Macron forced through his pension reform bill without a vote on Thursday, demonstrators have also taken to the streets of Bordeaux every day. Under the bill, the age of retirement will rise from 62 to 64.

In a separate interview with daily 20 Minutes, another union rep said protesters plan to take advantage of the royal visit to hold "big demonstrations and big blockages" on the day of the couple's arrival, which is March 28. According to French news channel BFM TV, French authorities have advised the King to avoid the possibility of large crowds.
The Telegraph also points out that Charles and Camilla originally planned for some big, public staged events in Paris, like a wreath-laying at the Arc de Triomphe and a visit to at least one of the bigger museums, plus a dinner at Versailles. The problem? There's trash everywhere and – I would imagine – parts of the city will still be on fire. The garbage-collection union is on strike until March 27. So… the optics of Charles and Camilla's state visit will be amazing, you guys. Charles wanted to go to France because he believed the French people would treat him gently, that they would be interested in a very English king. Charles is going to be lucky if he avoids being pelted with a flaming baguette.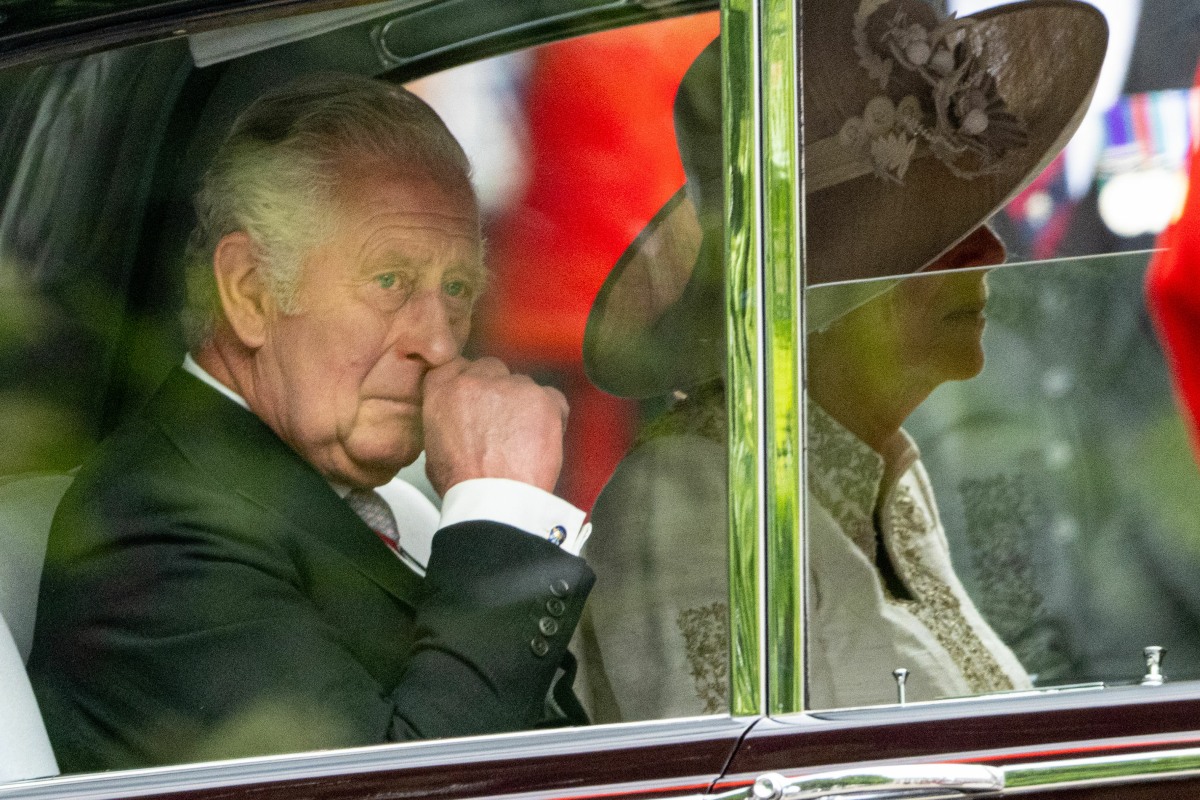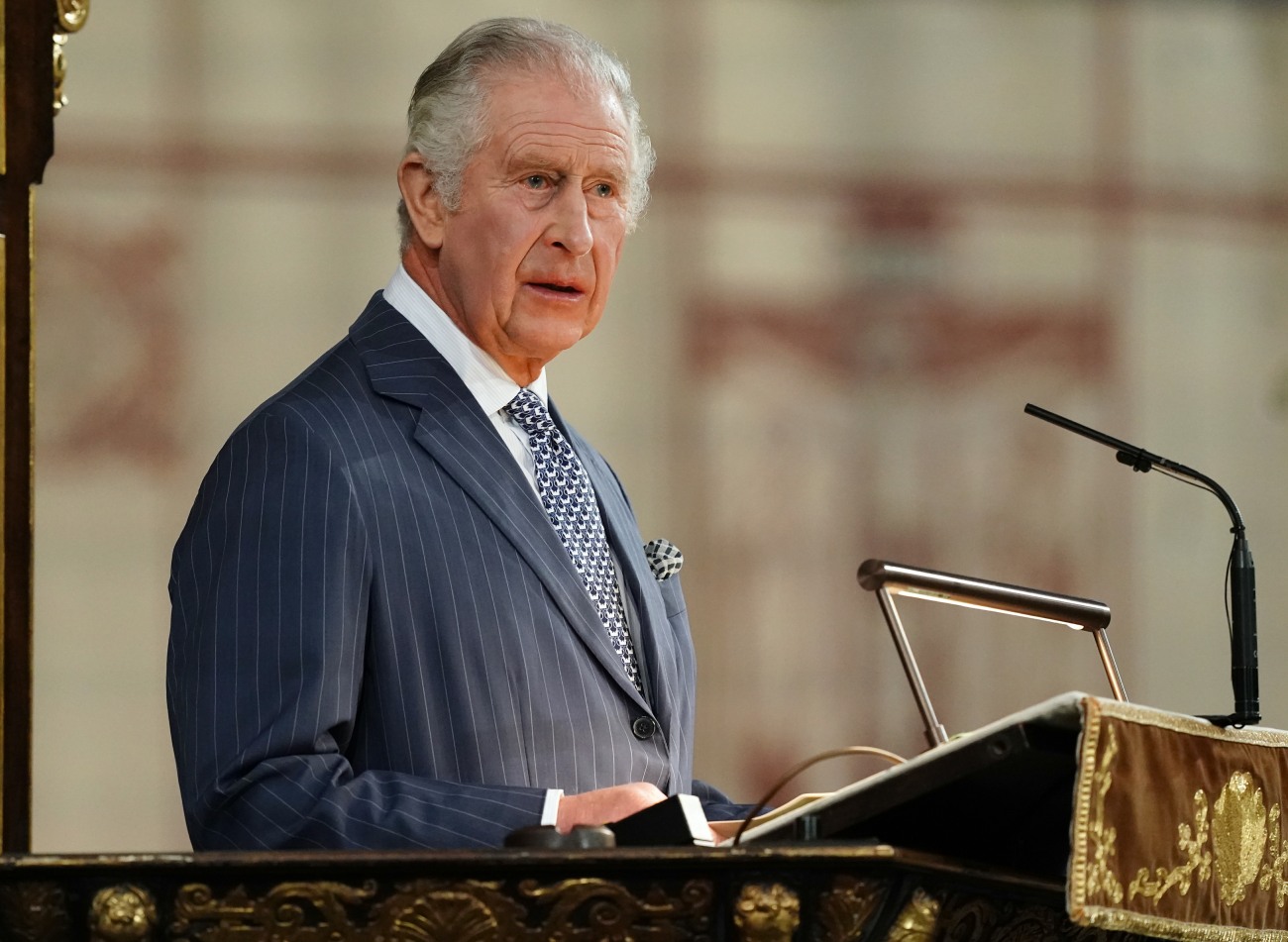 Photos courtesy of Cover Images, Instar, Avalon Red.

The Prince of Wales greets the President of France Emmanuel Macron (right) ahead of their bilateral during the Cop26 summit at the Scottish Event Campus (SEC) in Glasgow.,Image: 640939985, License: Rights-managed, Restrictions: , Model Release: no, Credit line: Jane Barlow / Avalon
LONDON, ENGLAND РNOVEMBER 23: King Charles III meets with staff, students and barristers to hear more about their work to  support, educate, and develop both aspiring and practising barrister members during a visit to The Honourable Society of Gray's Inn on November 23, 2022 in London, England.,Image: 739644248, License: Rights-managed, Restrictions: NO UK USE FOR 48 HOURS- Fee Payable Upon reproduction РFor queries contact Avalon [email protected] London 44 20 7421 6000 Los Angeles 1 310 822 0419 Berlin 49 30 76 212 251 Madrid 34 91 533 42 89, Model Release: no, Credit line: Avalon.red / Avalon
Royals Attend Christmas Day Service At St Mary Magdalene Church In Sandringham

Featuring: Camilla Queen Consort
Where: Norfolk, England, United Kingdom
When: 25 Dec 2022
Credit: PA Images/INSTARimages.com/Cover Images

**North America Rights Only**
King Charles III and Camilla, Queen Consort visit to Bolton Town Hall to join a reception to meet representatives from the community, as part of a visit to Greater Manchester.

Featuring: King Charles III and Camilla, Queen Consort
Where: Greater Manchester, England, United Kingdom
When: 20 Jan 2023
Credit: PA Images/INSTARimages.com/Cover Images

**North America Rights Only**
Commonwealth Day Service At Westminster Abbey

Featuring: King Charles III
Where: London, United Kingdom
When: 13 Mar 2023
Credit: PA Images/INSTARimages

**NORTH AMERICA RIGHTS ONLY**
Commonwealth Day Service at Westminster Abbey

Featuring: King Charles III
Where: London, United Kingdom
When: 13 Mar 2023
Credit: Dutch Press Photo/Cover Images

**NOT AVAILABLE FOR PUBLICATION IN THE NETHERLANDS OR FRANCE**
NOT AVAILABLE FOR PUBLICATION IN THE NETHERLANDS OR FRANCE – London, UK -20220603-Service of Thanksgiving for the Queen, marking the monarch's 70 year Platinum Jubilee, at St Paul's Cathedral

-PICTURED: Prince Charles, Camilla Duchess of Cornwall
-PHOTO by: Dutch Press Photo/Cover Images/INSTARimages.com
-51629428.jpg

This is an editorial, rights-managed image. Please contact Instar Images LLC for licensing fee and rights information at [email protected] or call 1 212 414 0207 This image may not be published in any way that is, or might be deemed to be, defamatory, libelous, pornographic, or obscene. Please consult our sales department for any clarification needed prior to publication and use. Instar Images LLC reserves the right to pursue unauthorized users of this material. If you are in violation of our intellectual property rights or copyright you may be liable for damages, loss of income, any profits you derive from the unauthorized use of this material and, where appropriate, the cost of collection and/or any statutory damages awarded
North America Rights Only, London, England – 20220603- National Service of Thanksgiving On Day Two Of The Platinum Jubilee Celebrations

-PICTURED: Prince Charles
-PHOTO by: PA Images/INSTARimages.com
-67258493

Disclaimer:
This is an editorial, rights-managed image. Please contact INSTAR Images for licensing fee and rights information at [email protected] or call 1 212 414 0207. This image may not be published in any way that is, or might be deemed to be, defamatory, libelous, pornographic, or obscene. Please consult our sales department for any clarification needed prior to publication and use. INSTAR Images reserves the right to pursue unauthorized users of this material. If you are in violation of our intellectual property rights or copyright you may be liable for damages, loss of income, any profits you derive from the unauthorized use of this material and, where appropriate, the cost of collection and/or any statutory damages awarded
For images containing underage children: Be advised that some Countries may have restricted privacy laws against publishing images of underage children. Inform yourself! Underage children may need to be removed or have their face pixelated before publishing
North America Rights Only – Cambridge, UK -20211123- The Prince of Wales visits AstraZenaca's official open of their new global Research and Development facility at the Cambridge Biomedical Campus.

-PICTURED: Prince Charles, Prince of Wales
-PHOTO by: INSTARimages.com

Disclaimer:
This is an editorial, rights-managed image. Please contact INSTAR Images for licensing fee and rights information at [email protected] or call 1 212 414 0207. This image may not be published in any way that is, or might be deemed to be, defamatory, libelous, pornographic, or obscene. Please consult our sales department for any clarification needed prior to publication and use. INSTAR Images reserves the right to pursue unauthorized users of this material. If you are in violation of our intellectual property rights or copyright you may be liable for damages, loss of income, any profits you derive from the unauthorized use of this material and, where appropriate, the cost of collection and/or any statutory damages awarded
For images containing underage children: Be advised that some Countries may have restricted privacy laws against publishing images of underage children. Inform yourself! Underage children may need to be removed or have their face pixelated before publishing