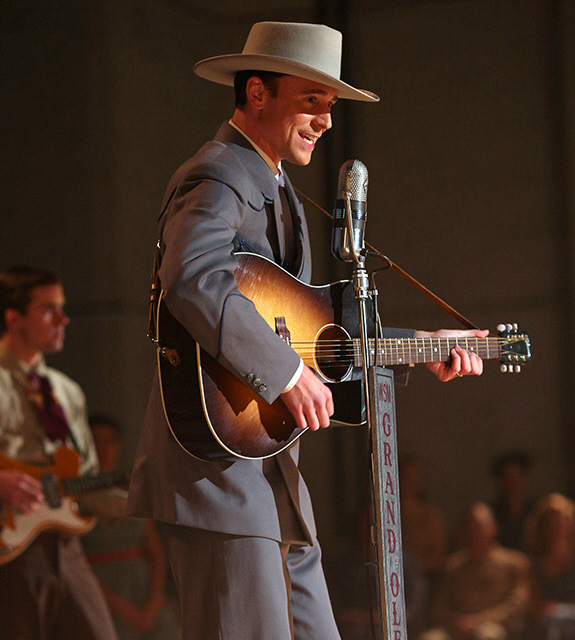 Just wait. In another month or two, we'll have reached Peak Dragonfly and we'll be sick of him. These days, though, we're still in a Hiddlesdrought where anything Tom Hiddleston does or says becomes major news (for Dragonflies). Tom is about to begin promotional work in Toronto, which is where I Saw the Light and High Rise will premiere. Ahead of those big premieres, they've finally gotten around to releasing one little clip from ISTL. BEHOLD, Lord Dragonfly singing with a twang:
It gives me great pleasure to introduce the first clip from I SAW THE LIGHT. @TIFF_NET tomorrow! #MoveItOnOver https://t.co/0xC30AghNF

— Tom Hiddleston (@twhiddleston) September 10, 2015
Are you into this? I'll include the original Hank Williams song below. I think Tom is trying his best. While my first reaction was "WTF?" to his singing voice, now that I've listened to it back-to-back with the original Williams recording, I don't think it's that bad at all. Now I'm mostly just wondering why it seemed like Tom was looking directing into the camera? Incidentally, we're also getting our first listen at Elizabeth Olsen's twang. She doesn't sound too bad. This clip is set in 1947, just before Williams "transitioned to life at home with Audrey Mae" (played by Olsen).