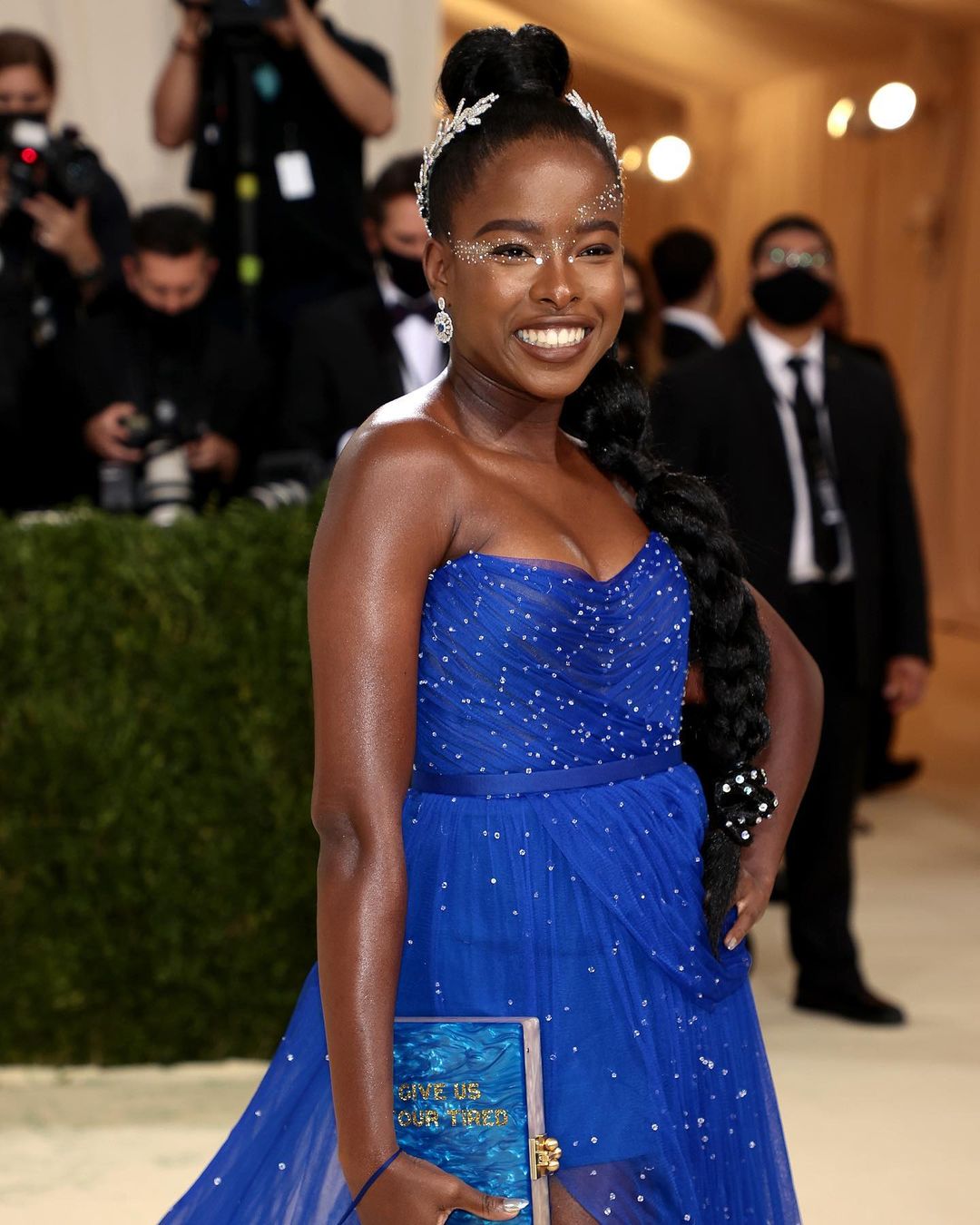 Amanda Gorman was one of my favorite interviews at the Met Gala last night, just because she's so smart and interesting. Her Vera Wang gown was inspired by the Statue of Liberty and the night sky. She explained that she wore laurel around her head to signify that she's a poet. Poet laureate comes from the Latin for laurel. The wording on her clutch is from the inscription on the base of the Statue of Liberty. There are over 3,000 hand sewn crystals on that gown. It's just so pretty and fitting for a young poet. I look forward to seeing so much more from her.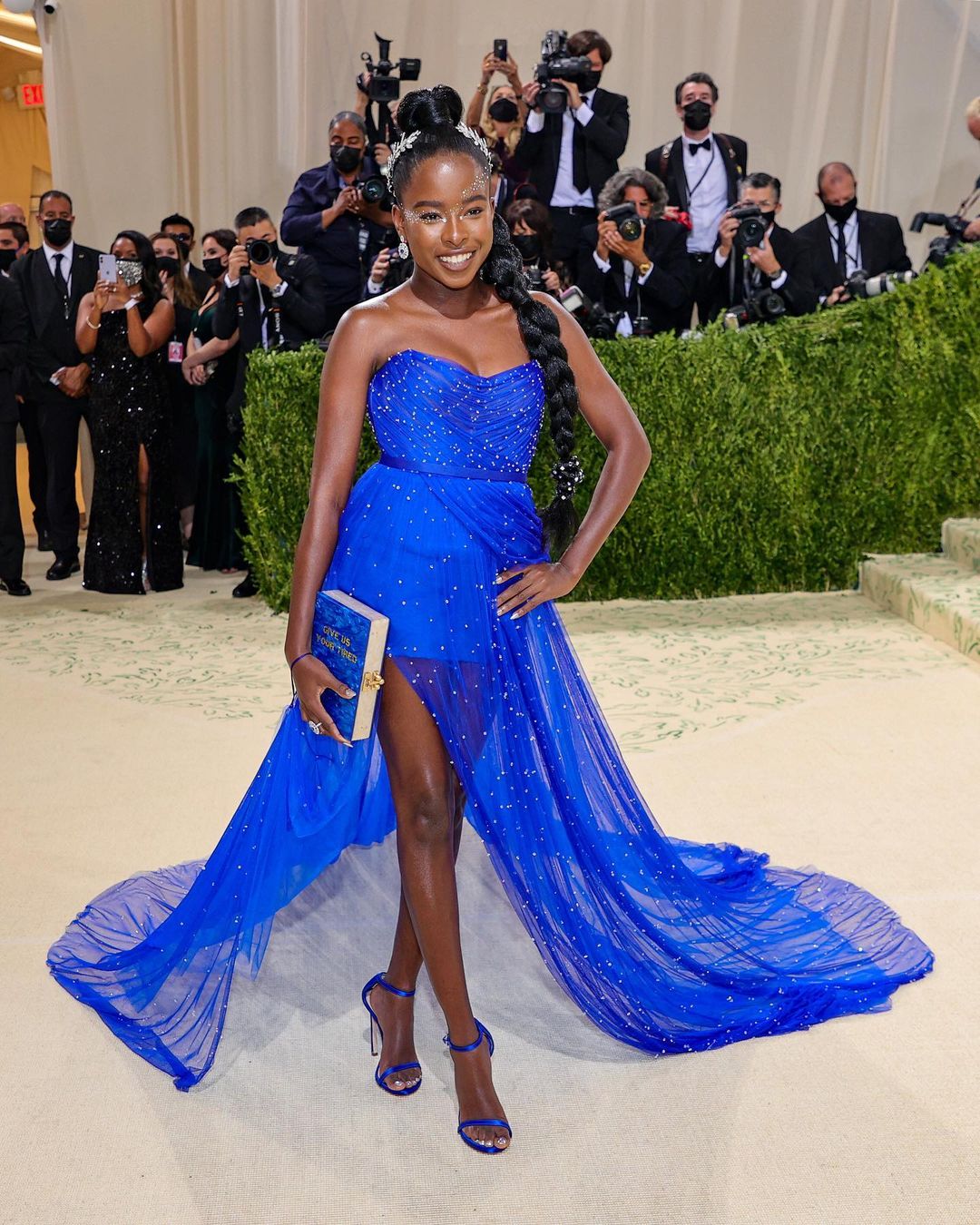 Emily Ratajkowski was also in Vera Wang, in a complicated lace and tulle gown which was staid for her. Emily said that Vera's line has red wedding gowns and that's part of how this look was inspired. It's pretty and nothing special. Vera is an American designer, and red and blue fit the theme.

Embed from Getty Images
Jennifer Hudson was in AZ Factory, in a mermaid gown with a giant circular zipper down the back. I think my favorite part of this look is the cape. There were so many great capes last night and this one looks regal.
Saweetie was in Christian Cowan, in a gown with trailing sides that incorporated the Black American Heritage flag and the Filipino flag. This reminded me of Teyana Taylor's Prabal Gurung dress in that it showed off her amazing figure. Keke Palmer cracked me up when she was admiring people's bodies last night.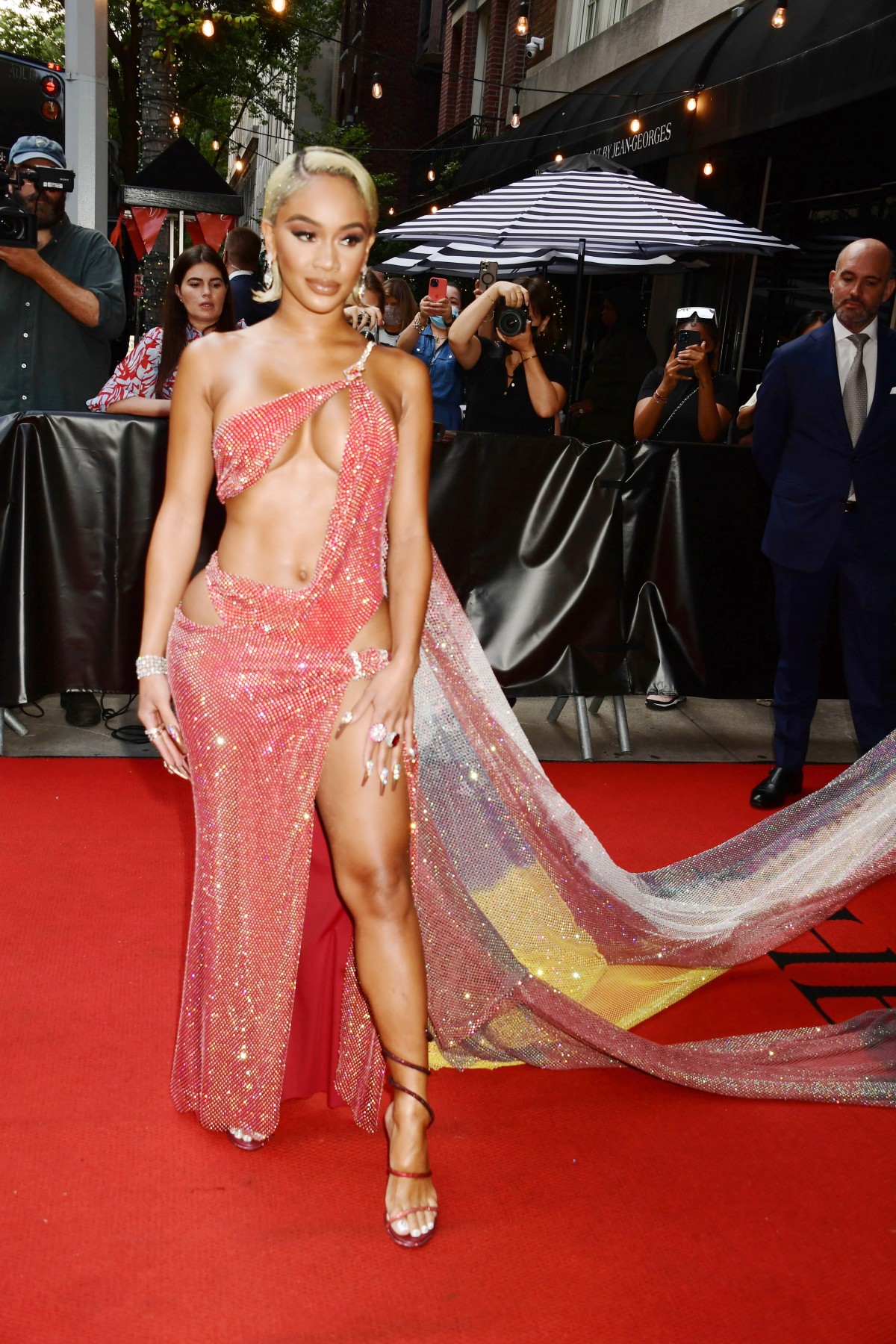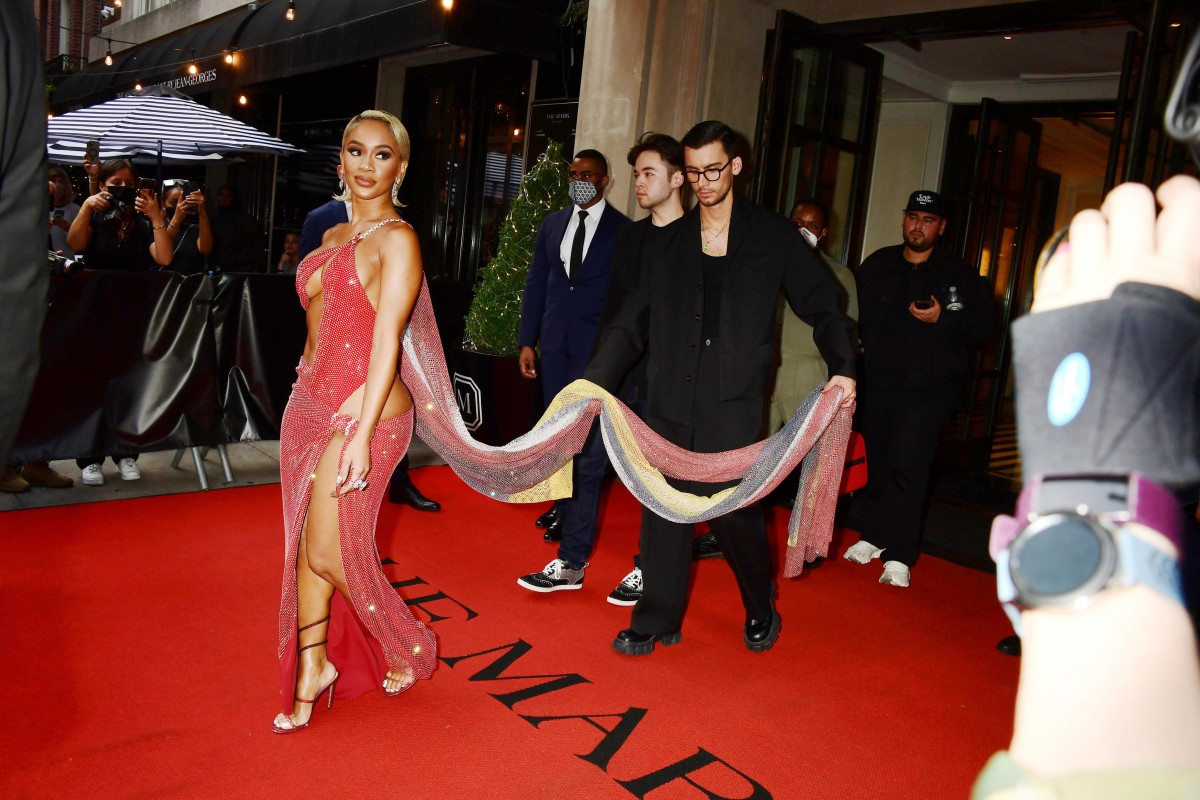 Alicia Keys was also in AZ Factory. She's not my favorite person, but I like this gown. A white shirt and tiered tulle skirt are quite American and fit the theme. I like the red and white bra underneath. She had tiny pearls in her hair.
photos credit: Getty, Avalon.red and via Instagram